By Frédéric de Kemmeter, Railway policy observer – Freelance railway contributing writer – Suscribe my blog
🟧 Back to homepage 🟧 See our brief news
16 billion euros to be invested in the Atlantic Corridor
08/03/2023 – The Ministry of Transport, Mobility and Urban Agenda (Mitma) plans to invest more than 16 billion euros in the deployment and renovation of the Atlantic Corridor over the next few years, confirming the government's commitment to the future of a key infrastructure for Spain's economic and social development…
---
Putting trucks on trains? This depends on several factors
02/12/2022 – Doubling the modal share of rail by 2030 does not only mean tackling road traffic. The technology for transporting semi-trailers is now relatively mature, but shippers must also be convinced. Rail transport must therefore be suitable for the industrialists, who are the ones primarily concerned.
---
The Mediterranean corridor is becoming a reality in Spain
16/11/2022 – The Mediterranean Corridor is under construction in Spain. On the agenda: €4.4 billion in the development to finance 300 actions along more than 1,000 kjilometres, from Barcelone to Algeciras. A corridor expected in the long term with 1.435mm gauge
---
The European rail network? A real patchwork of technologies…
02/11/2022 – If you think that railways are just about politics and finance, then you're in for a real treat. Because railway infrastructure is above all national technology, which is an obstacle to standardisation and the European dream of trains without borders. We will explain all this to you very briefly.
---
Competitive Freight Wagon, a wagon for the future of rail freight
05/10/2022 – Within the framework of the FR8RAIL European programme, an initiative is underway to seek the most competitive intermodal wagon possible. Some elements of this project were presented at InnoTrans 2022 and we give you some details here.
---
Ex SpaceX engineers want to build autonomous rail cars
24/01/2022 – After the US company Intramotev Autonomous Rail, now three ex SpaceX engineers are teaming up to build autonomous, battery-powered freight train cars. The trio consists of CEO Matt Soule and co-founders Ben Stabler and John Howard. They have named their new Los Angeles-based startup Parallel Systems and it has raised $50 million in a Series A funding round. In an…
---
Interporto, a tool to create the conditions for modal shift
05/12/2021 – It is misleading to think that the mere construction of a railway infrastructure in a economic area can generate a process of economic growth. There are a need for more complete facilities and industries around them. This is what the Italian example shows us with his 'Interpoto' concept.
---
Rail to replace truckers?
19/10/2021 – Recently, the British press reported that Britain has been hit by an acute shortage of truck drivers this year, with some retailers and oil companies warning this month that they were struggling to maintain full services. The problem for road haulage drivers stems from the Brexit which ended EU recruitment, a backlog of driving tests caused by Covid-19 and self-employment tax reforms…

---
Doubling rail freight: a very ambitious goal
13/06/2021 – There is little debate around the importance to move freight from road to rail. This shift is a key strategy for contributing to the European Green Deal's goal of decreasing freight's CO2 emissions. Europe has set a goal to increase the sector's market share to 30% by 2030.
---
Rail freight corridors: what has been achieved so far?
05/16/2021 – For almost 30 years, the European Commission has launched various initiatives to boost rail freight transport, which has been lagging behind forever. These include the establishment of European corridors where investment and digitalisation are concentrated . What lessons can be learned so far?
---
New cargo tram test in Karlsruhe
03/15/2021 – Urban logistics is a very popular topic and is the subject of various studies. Here is a new project, again in Germany, this time concerning a cargo tram-train in Karlsruhe
---
How rail is bringing fast service parcels back on track
03/01/2021 – The parcels have long since deserted the trains. There is a reason for this. But it is sometimes said the postman is ringing always two time. There are today some example of the come-back of parcels in trains.
---
Seaports: a potential that rail must make better use of
01/25/2021 – Rail has been serving European ports for a long time, but it does not yet have a very high market share. This article shows different ways of boosting rail flows to these important industrial areas
---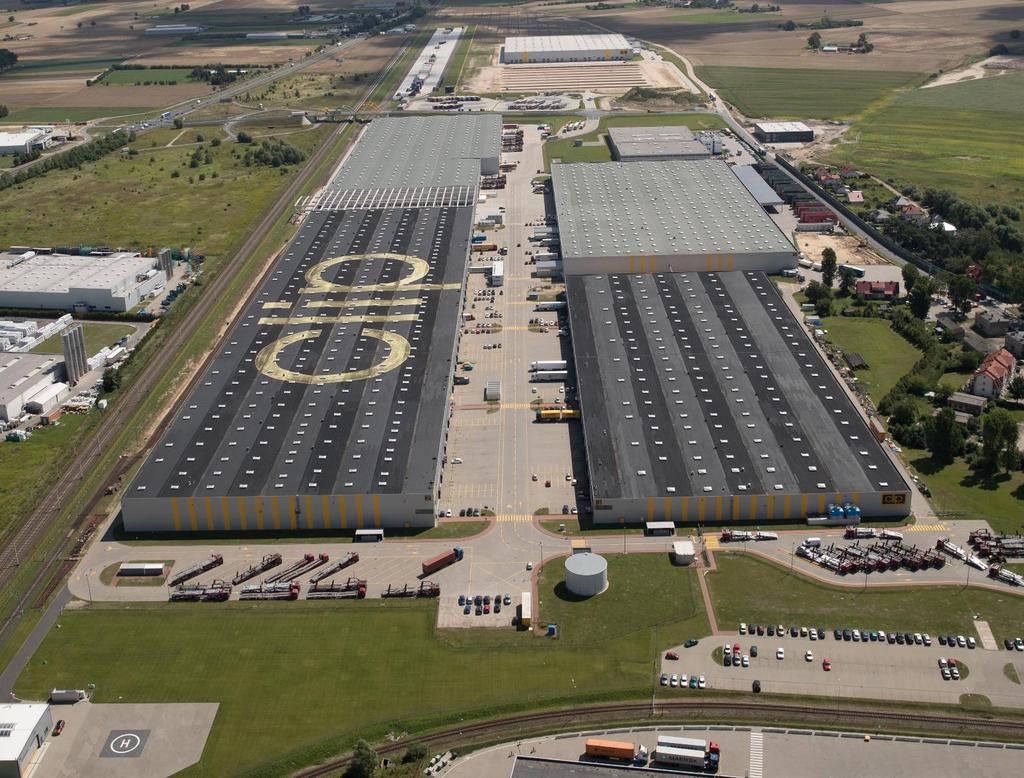 How railways can be reconnected with logistics
11/09/2020 -Sometimes there are small phrases that deserve to be meditated on, rather than going through whole seminars of theoretical background and conventional talks. Let's get straight to the point. Is logistics really a science designed for railway practice? The answer can hurt…
---
How the modular freight wagon is the future of rail freight
10/19/2020 – Freight wagons have the particularity of responding to a specific industrial sector, such as chemicals or wheat. But the negative side of this specialization is that it leads to mono-use which causes empty returns. The modular wagon avoids this.
---
Is automatic coupling on freight wagon will become reality?
09/07/2020 – Europe is finally testing an automatic coupling for its freight trains. But now with digital attributes. This coupling will make it possible to operate « intelligent trains »
---
More operators are needed to contribute to more modal shift
08/16/2020 – The railway is not able to cover a maximum of our mobility needs. Not really because there are other modes of transport, but because there are not enough operators and innovation.
---
Research project in Francfort about urban logistics
05/17/2020 – A team from the University of Frankfurt has analysed what a logistics tram for parcel delivery in the city centre could offer. Different delivery configurations were tested.
---
Rail Cargo Group's traffics on the increase between Austria and China
04/29/2020 – Despite the coronavirus crisis, train traffics between Austria and China are on the rise. Rail Cargo Group, a subsidiary of the ÖBB, is a leading player in this segment.
---
How freight railways can use post-pandemic as an opportunity to develop
04/24/2020 – At the moment, there is a lot of talk about structural changes in globalization and logistics flows, which would benefit the railways. In reality, a return to the railways will only be possible under major conditions.
---
Hupac, a giant of intermodal transport
03/20/2020 – How a small Swiss company became a giant in intermodal rail transport. Hupac, a great success story.
---
Italy : when a giant of containers operates his own intermodal trains
02/03/2020 – The maritime carrier Medway has started to carry out its own rail services in Italy through the new company Medway Italia. Medway is a subsidiary of the swiss maritime group MSC, a giant of ocean container transport.
---
When Norway helps rail freight, even private companies – 12/02/2019 – Four freight train operators will receive state aid totaling NOK 60 million (EUR 5.94 million) to transport more goods by rail.
---
Tolls reduction for Dutch rail freight
07/22/2019 – The issue of railway infrastructure charges often comes back to the forefront because it strongly affects the vitality of freight transport and the modal shift
---
ERTMS: who will pay for the freight operators?
06/21/2019 – ERTMS: who will pay for the freight operators? They seem very worried about the cost of this technology which does not bring them any added value, they say. Yes, but you have to watch at 360° …
---
Germany : when Deutsche Bahn helps the road sector
05/12/2019 – DB Schenker, the logistics subsidiary of Deutsche Bahn, is a partner in a platooning trucks project on a motorway. The first results were made public in Berlin.
---
British rail freight before Brexit
01/06/2019 – Brexit is coming soon. It is therefore wise to give a final account of the state of rail freight in Britain before future events come to reconsider everything.
---
When Hamburg has its own railway company to the hinterland
11/26/2018 – Hamburg is the full shareholder of the intermodal rail operator Metrans and can to affirm its position on the European scale.
---
Fast Mercitalia: parcels at 250km/h
11/07/2018 – Today is the inauguration of the Mercitalia Fast train, a fast train that takes small parcels at 250 km / h between Naples and Bologna.
---
Trieste harbour : an example of intermodal transport
10/03/2018 – We do not talk much about the Italian port of Trieste. And yet, it is wrong to forget it. It presents one of the best examples of multimodal transport in Europe. A visit.
---
Freight in Europe : are the right questions asked?
08/19/2018 – David Briginshaw, senior columnist for the International Railway Journal, signs a pessimistic editorial in the August issue. He's not wrong. Entitled « Time is not on the side of Europeans freight operators » , this column is a reporting of the June Conference in Genoa. What did we learn at this high mass ?
---
UK : the Scotland's rail freight strategy
03/24/2016 – The Scottish Transport Minister Derek Mackay has presented on 22 March, the new rail freight strategy the Scottish government.
---