The European Commission's long-awaited 'Fit for 55' package, intended to facilitate a European Union greenhouse gas emissions cut of 55% by 2030 compared to 1990, has as its core mission to turn the 2020s into a transformative decade for climate action. What exactly are we talking about and what is the impact on transport?
Achieving these emission reductions in the next decade is crucial to Europe becoming the world's first climate-neutral continent by 2050 and making the European Green Deal a reality. According the EU, the new plan Fit for 55 presented on 14 July is a package of the legislative tools to deliver on the targets agreed in the European Climate Law and fundamentally transform our economy and society for a fair, green and prosperous future. The broad package containing hundreds of pages of legislative proposals, includes the creation of a new EU emissions trading system (ETS) for buildings and road transport, a profound restructuring of energy taxation in Europe, increased renewable energy and energy efficiency targets, the introduction of a carbon border adjustment mechanism and revised CO2 emissions standards for new cars.
The railways can of course be pleased that they are already on the right track, since it is the transport sector in particular that is most affected by the forthcoming measures. But let's be careful about the reality of the situation.
Rail transport is already Green Deal compliant from the 2030 perspective. It is, responsible for just 0,4% of transport-caused CO2 emissions, despite having a share of 8% of passenger transport and 19% of freight transport across Europe. Despite its low carbon solution, there is no specific mention of rail in the proposals released on July 14. The European Rail Freight Association (ERFA) president, Dirk Stahl, is worried: "It is no surprise that rail does not feature predominately in the package, given rail's existing green credentials, but we must not lose sight that rail remains a key part of the solution".
This might seem even more surprising if you remember that 2021 is the European Year of Rail. But this celebration does not mean that other modes of transport are put on the back burner. There is no doubt that dozens of highly organised lobbying groups continue to work hard to secure the interests of the automotive and aviation sectors. These sectors develop unstoppable arguments to perpetuate their business, even if there is a conscience about the use of fossil fuels.
CER Executive Director Alberto Mazzola remains optimistic: 'Railways are already on the path to reduce their emission by 55% by 2030 and to become a zero emitter before 2050. Modal shift will further accelerate the reduction of European emissions. The polluter pays principles will work only with a robust carbon price ap-plied to all transport modes. And revenues from carbon pricing must be allocated to further develop low-carbon transport systems and protect EU citizens from energy poverty'.
The idea of better taxing polluting transport to achieve a modal shift to rail raises many questions. On the one hand, there is indeed a need to better regulate the road sector, as we have clearly reached a limit in « laissez-faire ». The road has led to a fatal scattering of logistics facilities and a price war that is detrimental to the road transport profession. The overdose of lorries also harms the health of citizens. Yet it is these same citizens who are demanding to be able to consume at lower prices. However, the logistics sector is very clear: any increase in road taxes will be reflected de facto on the shop shelves, to the extent of doubling the price of a simple yoghurt. The precarious will be the first victims.
On the other hand, the modal shift to rail should not be analysed as a blessing for the rail sector to remain unchanged in its working methods and production costs. Here too, the logistics industry will use its main argument of higher prices in the shops if it is forced to take the train. Making rail cheaper must remain a priority for the sector, regardless of road taxation. Let's not forget that the road is indispensable for the last few kilometres. There is no train in the world that leads directly to a supermarket, let alone to the shops on a pedestrianised street…
The Fit for 55 plan is an opportunity for radical changes in the way we consume and travel. But it is also an opportunity for the railways to look inward and review their working methods, without falling into the dumping seen in the road sector. It is about finding the right balance, for example by taxing long road distances rather than short ones. But also by listening more to rail customers, who should no longer be considered as users who have to make do with what the state deigns to offer them. Ecology must be qualitative, not just coercive…
>>> Others news here
Suscribe by mail to connect with railway information
Other related articles:
The productive use of rail travel: what ask customers?
03/08/2021 – How can we make the rail journey more timely? There is still a lot of work to be done, but rail has some arguments to achieve this. xxxxxxxxxxxxxxxxxxxxxxxxxxxxxxxxxxxxxxx xxxx
---
Datas and mobile app: a new weapon to dominate
02/01/2021 – How mobile app are becoming a weapon for one company to dominate rail transport. The question is whether this is how there will be a modal shift. xxxxxxxxxxxxxxxxxxxxxxxxxxxxxxxxxxxxxxx xxxx
---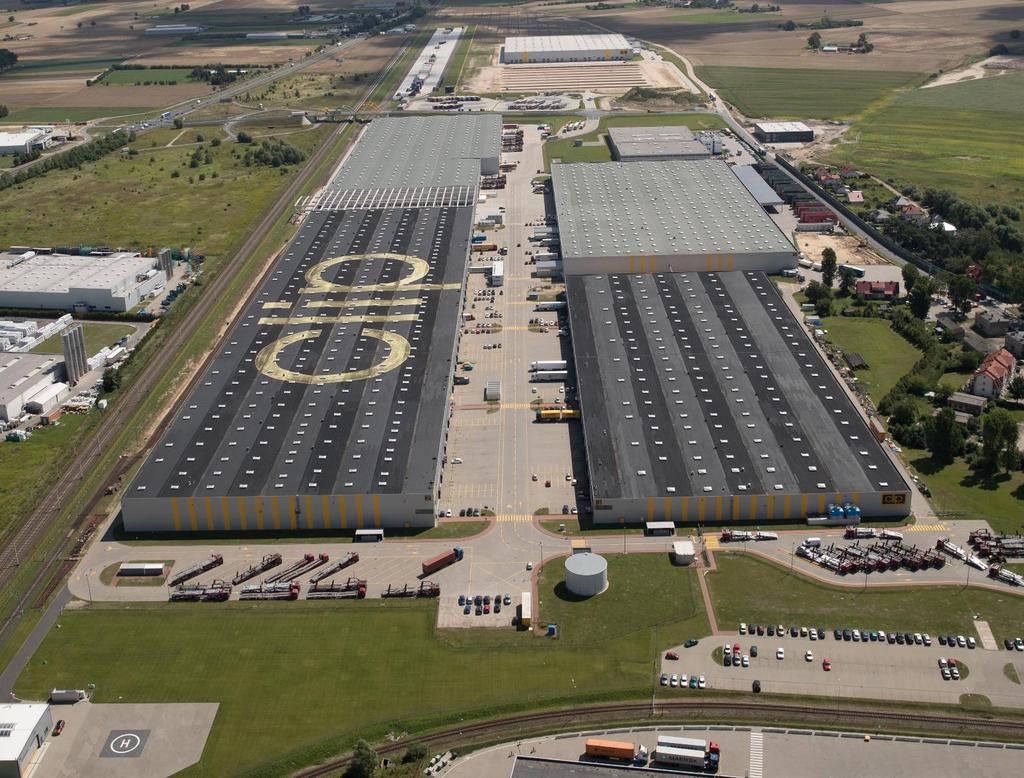 How railways can be reconnected with logistics
11/09/2020 – How can rail increase its market share? By more focus on the logistics industryxxxxxxxxxxxxxxxxxxxxxxxxxxxxx xxxxx xxxxxxxxxx xxxxxxxxxxxxxxx xxxxxxxxxxxxxxxxxxxx xxxxxxxxxxxxxxxx xxxxxxxxxxxxxxxxxx xxxxxxxxxxxxxxxxxxxxx xxxxxxxxxx xxxxxxxxxxx
---
How can the train win back business travellers?
07/17/2020 – Business customers have high expectations when it comes to travel. The train can conquer this clientele but under certain conditions.xxxxxxxxxxxxxxxxxxxxxxxxxxxxxxxxxx
---
What have you done with the railways in recent decades?
04/05/2021 – « The market share of rail has not increased despite liberalization, » said the Portuguese minister. Why? This is explained in this article. xxxxxxxxxxxxxxxxxxxxxxxxxxxxxxxxxxxxxxx xxxx
---