01/25/2021 – By Frédéric de Kemmeter – Railway signalling
Suscribe my blog
(photo Metrans)
The major ports in Northern Europe, Italy and Spain would benefit from being better connected to their hinterland by rail. Not only for its ecological aspect, but above all for the massification of large volumes of freight that a train can handle in one go. But for this to happen, it is necessary not only to invest in new ways to operate train, but also to upgrade infrastructures and create efficient inland terminals.
Most seaports are large transit centres and some are large industrial areas. This concentration on a restricted area is ideal for the massification of rail flows, because the train is above all a matter of volume. It is difficult to say whether the economy of a port is dependent only on its rail connections. It is certain, however, that connections with any transport network are essential to the vitality of ports. Sometimes, as in Sète in France, the arrival of a maritime operator can generate new flows that were not originally foreseen. It is these parameters that we will analyse in this text.
For maritime operators, who work on a global scale, their jobs often stop at the quays of ports. Once unloaded, the cargo is no longer theirs responsibilities and is temporarily placed in a terminal or warehouse, then cleared through customs as quickly as possible before heading out into the hinterland. The management of unloading and customs operations is the responsibility of a local company or companies, sometimes also of international service providers. The sector is highly fragmented and port services vary greatly from one port to another. The only certainty is that the level of service offered is of paramount importance in attracting the major maritime routes. This is how a port as outlying as Hamburg manages to maintain a very good global position.
Massimo Deandreis, director of the Italian research centre SRM, pointed out that the efficiency of a port is not just a matter of loading and unloading services. It is important that goods (as well as passengers) can move quickly once off the quayside and interconnect with other transport systems. Intermodality, the connection with the railway and its efficiency, the ability to transform the area behind the port into a centre of innovation and investment attraction, the attention paid to technology and sustainability: these are the elements that make a port truly competitive today.
Most ports want goods to leave terminals and warehouses as quickly as possible. This « urgency », combined with the dispersion of end customers, often leads to the massive use of road transport, which seemed to be sufficient as long as the surrounding road network could absorb this traffic. The facilities of the road world have quickly led to congestion and coordination problems, to the extent that some road hauliers sometimes have to wait an hour or more before entering a terminal, resulting in « non-working hours » for hauliers companies. It can then believe that with a train, these problems of congestion and waiting at the terminals can be solved. However, this is not the case, and on this point the railways still has a great deal of potential for improvement, but not everything is as simple as it seems.
Congestion in Hamburg…
Mental shift?
Improving rail freight connections does not always mean subsidiation thousands of people. Of course, it means investing in right human resources and putting them in the right place and with interesting job prospects. Rail efficiency also requires targeted investments in maintenance and sometimes more substantial renovation and even reconstruction work. But to this end, a number of taboos that are repeated year after year must be broken.
The belief persists that the freight sector is less urgent in terms of the schedule to be respected, because «after all, they are just boxes, and we are not within 2 or 3 hours of delivery». Priority is thus given to passenger services because, being voters, politicians are much more attentive to them and there are connections to be respected in some stations. «People's lives are measured down to the minute, contrary to goods that can be stored at any time of the day or week. It is therefore not the same urgency », explains some commentators. This may not be wrong, but these reflections do not help the railways to gain market share in the ports.
There are, however, legislative initiatives that can help rail freight. At the European level, since 2005 an international corridor management approach was promoted among Infrastructure Managers (IMs) and Allocation Bodies (ABs), in order to better target the aid that Europe can provide rather than spreading it across the national networks. Regulation No. 913/2010 concerning a European rail network for competitive freight became effective on 9 November 2010, requiring Member States to establish international, market-oriented RFCs. Already then the main challenges had been identified, namely, coordination of path allocation among the IMs involved in a given corridor, interoperability, infrastructure investments and development, as well as integrating intermodality and especially terminals into the corridor management process. Today there are 9 corridors and corresponding corridor management bodies, coordinated in turn by RailNet Europe (RNE). But in practice, things do not always turn out the way Europe wants them to.
>>> To read: Freight in Europe, are the right questions asked?
What are states doing with Europe's money?
According the European Court of Auditors, when EU funds were allocated to rail transport to every country, they were not primarily used to target the needs of the rail freight sector. In 2020, for example, following serious disruptions at the Kijfhoek (Rotterdam) marshalling yard, an independent report was finding that, over the past ten to fifteen years, Dutch railway infrastructure manager ProRail has paid more attention to the passenger network than to the freight rail. The report outlined that ProRail's way of working suits passenger transport, but not freight transport. Freight transport is different because, among other things, many more carriers have to be served than in passenger transport, based on a completely different type of timetable and operational control. Because of that, freight infrastructure requires a different type of maintenance. «We didn't really do well with the passenger network three years ago, so we focussed on that. We didn't forget rail freight, but did not focus enough. We are listening now», COO Ans Rietstra said in a show of RailFreight Live on 12 June2020. As Railfreight writes, the consequences can be very damaging in the long term. DB Cargo explains that thes that these cumulative failures of the Kijfhoek marshalling yard must not be expressed only on the monetary side but above all with the loss of confidence in the rail modality in the port of Rotterdam. «Railway undertakings have lost business, as customers leached out to other ports or other transports. This is business that may not return», explains the german operator.
Track works, even if they benefit rail freight, are very often oriented towards « passengers ». A difficult cohabitation between these two sectors, which have different rhythms and expectations(photo Deutsche Bahn)
National taxes = national priorities
The Dutch have nevertheless subscribed to vast railway investments, notably with a dedicated freight line called Betuwelijn, the only example in Europe, but it was above all a question of securing the flows to Rotterdam rather than adhering to an international European project. The example of the Kijfhoek problem in Rotterdam shows that national voters had priority. Europe or not, national sovereignty always takes precedence over any other consideration.
In the same vein, the three tunnels that the Swiss completed in 2020 with the Ceneri could give the impression of a European impetus. The Swiss have certainly put their own money into these gigantic constructions, but in reality it was above all a national response designed to channel traffic through the Alps and to protect the people living in the valleys. It was however the Swiss, although not members of the European Union, who paid for part of works in northern Italy. Since 2014, Switzerland provided €120m towards gauge enhancement works on the Luino Ranzo – Gallarate/Novara line in northern Italy under an agreement signed in Berne. The project consisted to upgrade this key freight link to accommodate semitrailers with a 4m corner height, while the only 4m rail corridor though Switzerland was the Lötschberg – Simplon route, where capacity was almost exhausted. It is an important part of the Swiss Federal Council's plan to create a continuous 4m corridor from Basle to Northern Italy via the Gotthard Base Tunnel, in line with its modal shift policy.
Of course, national governments cannot be blamed for looking after the welfare of their citizens by channeling noisy traffic in the way that suits them. Moreover, both the Betuwelijn and the Swiss tunnels benefit rail traffic flows from both Benelux and Italian ports. It is no coincidence that the No. 1 European corridor is called Rotterdam-Genoa. Rotterdam remains a major destination whose hinterland is Europe, whereas for the five Italian ports, their hinterland is rather Northern Europe. So we have considerable cross-flows through the Alps in both Switzerland and Austria. All these ports are part of important and global shipping routes, not just feeder shipping services. A port as cramped as La Spezia is thus reached by lines of the world's number 2 maritime container line, MSC.
MSC at the port of La Spezia (photo Port of La Spezia)
Trains for seaports
If this giant maritime operator comes to La Spezia, it is because it finds its account there in terms of services to the hinterland. This shows the importance of the railway infrastructure works mentioned above. Overall, all Italian ports have excellent connections to its 'interporto', which are dry ports located in the hinterland and designed at the initiative of the regions to create jobs and to turn logistics around. It is these clusters that have enabled Italy to maintain its position as a hub for East-West maritime traffic, even though this requires an expensive diversion from the maritime routes from region of Malta, located far to the south. Italians were opening a new deep sea container terminal at Vado Ligure, which proves the importance of having good infrastructure to attract maritime flows.
>>> To read: Trieste harbour, an example of intermodal transport
Another example is Algeciras, located in the province of Cádiz in the autonomous community of Andalusia, Spain, which is the third port in the Mediterranean Sea. The Gibraltar Strait is a worldwide maritime server that links up 200 ports every week both directly and without transhipment. The giant number one, Maersk, has made Algeciras its main hub. Yet when you look on the map, Algeciras is located in an extreme corner of southwestern Europe, but it's also a motorway between the Mediterranean and the Atlantic for trade between the East and West. The port could reach 5.2 million TEU in 2020, despite the pandemic. The idea of Algéciras is to connect the East-West ships only on a single point, before continuing towards the United States or vice versa to Asia. The service of the hinterland is then done by trains while the ships continue their navigation, without wasting time by wide detours to Rotterdam or Felixstowe.
(photo Port of Algeciras)
The Atlantic corridor connects Algeciras
However, the rail infrastructure still remains poor despite the launch of shuttles destined for Spain. That is why Algéciras is part of RFC n ° 6, Mediterranean Rail Freight Corridor, which means European funds for modernization. To date, around 2.1 billion euros have been invested by the Spanish state in this RFC n ° 6 and the biggest delay concerns the part south of Valencia, where studies have not yet been launched on some sections. Algéciras makes a good living from its transit traffic, but rail links would give it even more weight.
Transit flow, an opportunity for rail
What do Sète, Trieste, Zeebrugge, Hull, Lübeck and Rostock have in common? These are names that are not very well known to the general public. They are ports specialising in Roll-Off-Roll-On, Ro-Ro in maritime language, which operates a particular traffic of semi-trailers loaded on ro-ro ships, without the drivers. It is therefore a specialised company who takes care of loading/unloading at the port terminals and manages the rotations and schedules. This is a great opportunity for the train, because semi-trailers are not always picked up at the ports by their owners. The train can then load up to 30 units and take them to a hinterland terminal, usually close to an industrial area. This is how small and more « regional » ports end up with international, sometimes large, rail flows. This is the case of Zeebrugge, Rostock and Lübeck, which have direct connections with Italy or Austria. The port of Trieste is even linked to the port of Gdansk in Poland for Adriatic-Baltic transit.
(photo Port of Lübeck)
Serious opportunity… (photo Port of Lübeck)
The best examples sometimes come from where we did not expect it. This is how the Turkish operator Ekol, wanting to avoid the Balkans as well as Bulgaria and Romania, launched its Ro-Ro ships towards Trieste in Italy then towards Sète in France. This allows it to spare hundreds of drivers. In these ports, Ekol does not just leave the semi-trailers at the dock but has them placed on intermodal trains to various destinations. The maritime part is operated by the Danish operator DFDS while the rail part is operated by several companies. With P&O Ferries, LKW Walter and Cobelfret, Ekol is one of the major players covering the entire intermodal concept, boat-train-road. In this context, ports have everything to gain from having good rail connections and the train has everything to gain from establishing itself in these markets, provided it has high-level rail corridors and infrastructure.
Trieste : un terminal Ro-Ro plutôt plein (photo Port de Trieste)
Les navires rouliers UN.RoRo, avant qu'ils ne passent chez DFDS (photo Claudio Ritossa, MarineTraffic.com)
Ekol, sur wagons à Sète (photo Port of Sète)
To have his own company
The incumbent operators are, of course, widely present in all European ports. But sometimes other initiatives can arise when we want to improve things. A more expensive solution is to have his own rail operator. The first to embark on this kind of enterprise was the number one shipping container company Maersk, which in 1994 set up a joint venture with Sealand Service, P & O Containers, Nedlloyd and NS Cargo, called ERS. In June 2000, ERS, Eurogate Intermodal and KEP Logistik » (now TX Logistik) founded an intermodal transport network marketed under the name boxXpress.de, which connects the two German ports of Bremerhaven and Hamburg to a dozen terminals, mainly in Germany. It is therefore an initiative of operators and terminal operators.
A boxXpress train in 2019 with a Vectron locomotive from Siemens (photo Doom Warrior via wikipedia)
Another example is the initiative of HHLA, the Hamburg Port Authority, which acquired the Czech operator Metrans, in which it now holds 100% of the shares. It is quite rare for a port authority to have its own operator, without using the national public company (in this case DB Cargo). Hamburg has done so in order to secure its flows through a vast railway network that extends as far as Poland, the Czech Republic, Slovakia and Hungary. DB Cargo is, however, well represented in the traffic from the German port with a wide range of destinations.
(photo Metrans)
The third example comes back to the idea of Maersk 25 years ago, with now the initiative of the number two of the MSC container, which created a Medlog subsidiary, the logistics arm enabling a one-stop-shop in 70 countries for over 12 million TEU handled per year. To handle some of its traffic itself, MSC has created MSC Rail, which is currently present in three countries and operates trains under the Medway brand: Portugal, Spain and Italy. Medway has a 90% market share in Portugal. Medway has a 90% market share in Portugal.
An international intermodal train under the name « Mediberia » linking Zaragoza to S. Martinho do Campo, in Portugal (photo Nelso Silva via wikipedia)
The subsidiary Medway Italia was recently founded in 2020 as a rail freight operator to support cargo shippers from main ports of Italy, in particular from La Spezia, Genoa and Gioia Tauro. Medway Italia and Medlog Italia have set the joint goal to build up a comprehensive and flexible rail network to further strengthen freight transport in Italy. In September 2020, three months after its launch, Medway Italia had already exceeded 1000 intermodal trains, despite the pandemic.
The train at the service of seaports is ultimately about enabling each Member State to achieve the climate objectives. It also means actively adhering to the Green Deal announced by the European Commission. Finally, it means strengthening the commercial pole that Europe represents on the world map. But for this to happen, it will be necessary to help all the operators by realizing necessary infrastructure works and making to facilitate procedures and make freight traffic more fluid in passenger traffic by giving it, for example, more priority and faster train paths.
Share this:
Sustainable railways mean infrastructure works !
11/16/2020 – 2021 has been designated European Year of Rail. This means not only modern trains but also good railway infrastructures. Some people believe that this is not always necessary. Really?
---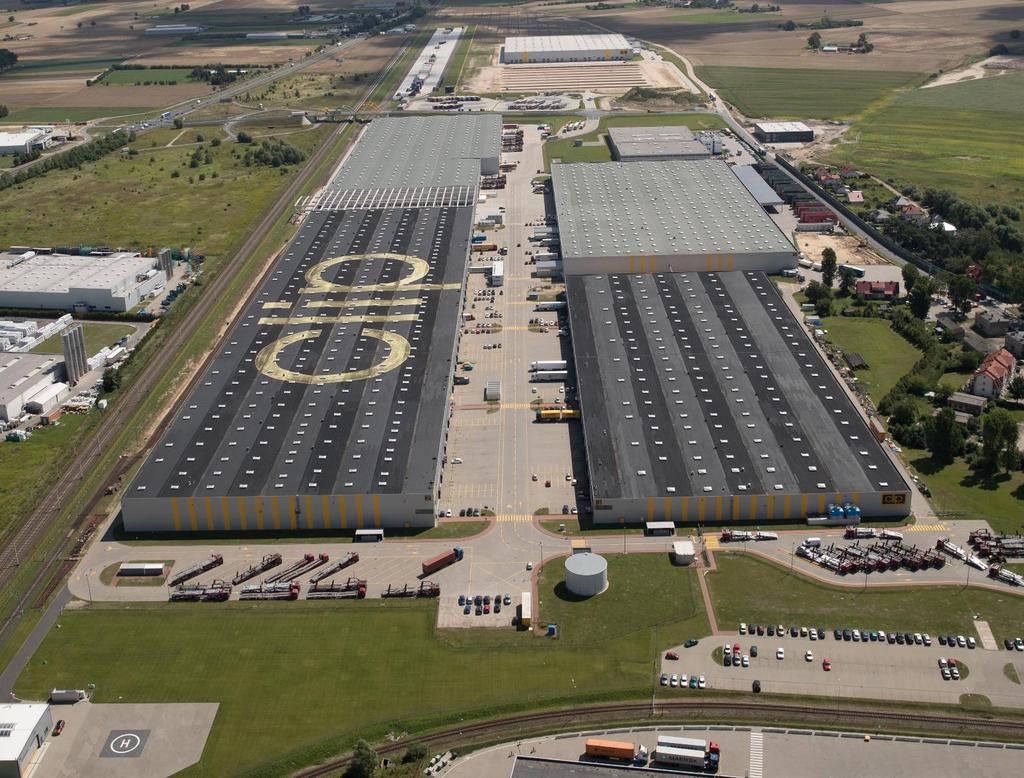 How railways can be reconnected with logistics
11/09/2020 – How can rail increase its market share? By more focus on the logistics industry
---
Crossing the Alps: for Switzerland, the job is done!
08/31/2020 – The opening of the Ceneri Tunnel on Friday, 4 September marks the end of the major works of Alpine crossings in Switzerland. Mission accomplished for this country, which is not a member of the European Union
---
How freight railways can use post-pandemic as an opportunity to develop
04/24/2020 – At the moment, there is a lot of talk about structural changes in globalization and logistics flows, which would benefit the railways. In reality, a return to the railways will only be possible under major conditions.
---
ERTMS: who will pay for the freight operators?
06/21/2019 – ERTMS: who will pay for the freight operators? They seem very worried about the cost of this technology which does not bring them any added value, they say. Yes, but you have to watch at 360° …
---
When Hamburg has its own railway company to the hinterland
11/26/2018 – Hamburg is the full shareholder of the intermodal rail operator Metrans and can to affirm its position on the European scale.
---
Trieste harbour : an example of intermodal transport
10/03/2018 – We do not talk much about the Italian port of Trieste. And yet, it is wrong to forget it. It presents one of the best examples of multimodal transport in Europe. A visit.
---
>>> Others news here
Suscribe by mail to connect with railway information