How the night train could be an asset for the railways
01/18/2021 – Night trains can be an asset for the railways, rather than a constraint. Provided that it is taken as a special segment with a strong business model
---
What has the liberalization of the european railways brought?
01/11/2021 – The liberalisation of the railways is still something that is poorly explained, leading to various slogans and beliefs. Here we try to look around the issue
---
2021 The European Year Of Rail
01/04/2021 – Europe has decided it: 2021 has been proclaimed the European Year of Rail. This is an opportunity for this little-known sector to make itself known and to show how it can participate in the climate transition
---
The railways after covid: between challenges and opportunities
12/28/2020 – The year 2020 is coming to an end with an unexpected upheaval. The society is changing and the train will have to change too, to adapt to this new world.
---
Europe calls for zero-emission transport by 2050. An opportunity for railways
12/14/2020 – Europe presents its mobility strategy through ten measures, five of which concern the rail sector.
---
Japan: integrated railways but a contrasting railway policy
12/07/2020 – We know little about Japan and its railway policy, which is often the subject of various fantasies. Contrary to European countries, there is not a single national railway but dozens of integrated railways at local and regional level. Some make many money while others suffer from the depopulation of rural areas and an ageing population.
---
Rebirth of Maglev for urban transports
11/30/2020 – It was thought that Europe was no longer interested in this technology, but one entrepreneur still believes in it. The German company Max Bögl has designed a Maglev for urban use in Asia.
---
High speed train remains still necessary for modal shift
11/23/2020 – Modal shift does not mean the slow train but the train at the front of the stage. For this, high-speed rail is still largely necessary for Green Deal and to save a maximum of CO2
---
Sustainable railways mean infrastructure works !
11/16/2020 – 2021 has been designated European Year of Rail. This means not only modern trains but also good railway infrastructures. Some people believe that this is not always necessary. Really?
---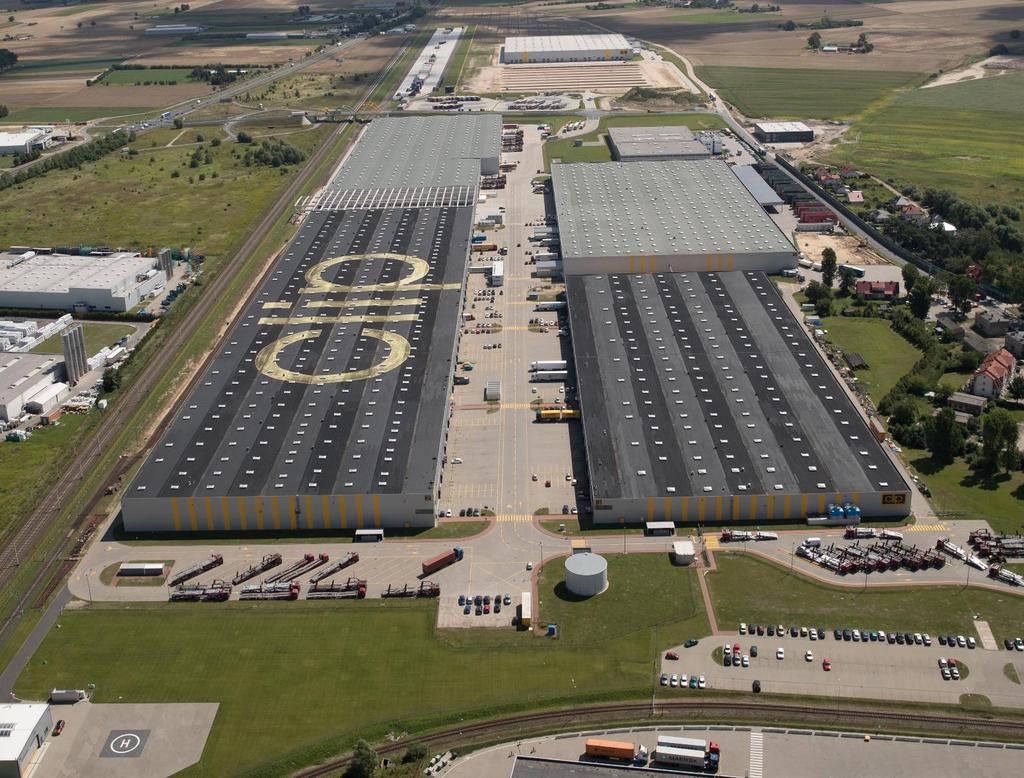 How railways can be reconnected with logistics
11/09/2020 – How can rail increase its market share? By more focus on the logistics industry
---
Want to save the environment? Then you should stop traveling !
11/02/2020 – Why a climate lockdown and the local economy can put the train at risk? If there is no more travel, there are no more trains. If the economy is local, there are no more freight trains
---
A pool of vehicles could facilitate access for operators of pulled trains
10/26/2020 – One of the problems facing new entrants is the acquisition of rolling stock. Leasing formulas exist for traction equipment, but less so for pulled equipment. This can be an obstacle, especially for night trains.
---
How the modular freight wagon is the future of rail freight
10/19/2020 – Freight wagons have the particularity of responding to a specific industrial sector, such as chemicals or wheat. But the negative side of this specialization is that it leads to mono-use which causes empty returns. The modular wagon avoids this.
---
Infrastructure managers should made themselves the railway timetable
10/16/2020 – The timetable, which is part of the very base of the railway, has become a crucial marketing issue for operators. But isn't it rather the task of infrastructure managers?
---
Railways: making progress with the existence of other transports
10/12/2020 – The modal shift to rail will not be promoted by prohibiting other transport modes from progressing, but by meeting the demands of users, whether citizens or industrialists.
---
Reconnecting cross-border railway services
10/05/2020 – Cross-border services sometimes present operational difficulties, but this actually depends on many factors.
---
How real estate can financing railways?
09/28/2020 – The railway is a sector that brings very little return. Other adjacent areas could bring in additional income, but not by selling frenetically. Explanations.
---
Is automatic coupling on freight wagon will become reality?
09/07/2020 – Europe is finally testing an automatic coupling for its freight trains. But now with digital attributes. This coupling will make it possible to operate « intelligent trains »
---
Crossing the Alps: for Switzerland, the job is done!
08/31/2020 – The opening of the Ceneri Tunnel on Friday, 4 September marks the end of the major works of Alpine crossings in Switzerland. Mission accomplished for this country, which is not a member of the European Union
---
How satellites and artificial intelligence monitor vegetation near tracks
08/24/2020 – The technology to understand vegetation may seem incongruous, but it can help to save costs on a railway network. This makes it possible to anticipate problems that could disrupt the network.
---
More operators are needed to contribute to more modal shift
08/16/2020 – The railway is not able to cover a maximum of our mobility needs. Not really because there are other modes of transport, but because there are not enough operators and innovation.
---
How can the train win back business travellers?
07/17/2020 – Business customers have high expectations when it comes to travel. The train can conquer this clientele but under certain conditions.
---
How to reconnect three million Germans to the train
07/09/2020 – According to Allianz Pro Schiene and the Verband Deutscher Verkehrsunternehmen (VDV), the reactivation of 238 lines with a total length of 4,016 km would reconnect almost 291 municipalities totalling three million German citizens to rail.
---
When a region buys his own trainsets
06/28/2020 – The German Railway Act allows a lot of things. In particular the possibility for a Land to purchase its own trainsets from the manufacturer of its choice, which it then leases to dedicated operators. A good idea that gives the Land a strong control over his railway policy.
---
The post-Covid utopia: Paris-Berlin in four hours…
06/22/2020 – It is well known that great crises give rise to great utopias. The EU's Covid-19 economic stimulus package could be used to fund a high-speed rail network across Europe, according to the Vienna Institute for International Economic Studies.
---
The importance of railway stations, large or small
06/07/2020 – How we can transform our small stations into user-friendly and sustainability-oriented places. There are good ideas for revitalization everywhere
---
Public transport must have a central place in the world
06/05/2020 – Public transport must have a central place in the world. This is what the world's major public transport associations are calling for. But there are many obstacles…
---
VLR, the comeback of little Railbuses
05/27/2020 – How can we respond to traffic on short lines where the criteria of conventional railways are too cumbersome and uneconomic? By returning to an old idea: the very-light railcar, close to the automobile world.
---
Spain stops some of its night trains
05/26/2020 – According to the local press, the Renfe is planning to stop its "trenhotel" night train between Barcelona, Madrid and Vigo/La Coruña, when traffic in Spain is allowed to resume.
---
Transdev: contracts in Sweden and electric buses in the Netherlands
05/26/2020 – The French company Transdev with trains in Sweden and hydrogen-powered buses in the Netherlands. How Northern Europe manages its public transport.
---
Joint tendering in Switzerland to renew regional trains
05/18/2020 – How to lead significant savings? By joint tendering. This is what SBB and its subsidiaries Thurbo and RegionAlps do. Incidentally, we can measure how Switzerland operates its regional train services by involving its cantons.
---
Research project in Francfort about urban logistics
05/17/2020 – A team from the University of Frankfurt has analysed what a logistics tram for parcel delivery in the city centre could offer. Different delivery configurations were tested.
---
West Midlands: first railway station in the world to obtain a sustainable label
05/12/2020 – How do you build a station with a sustainable label? Example with this new station in the East of Birmingham, but with a very English label…
---
First Group open access service London-Edimburgh takes shape
05/03/2020 – East Coast Trains (First Group) will operate up to five daily return services between London King's Cross and Edinburgh via the East Coast Main Line from October 2021, using open access rather than franchising.
---
One-hour flights replaced by the rail monopoly?
05/01/2020 – We want to replace the 1 or 2 hours flights by High Speed Train. That's great, but it indicates that only one company will have that charge by monopoly?
---
Rail Cargo Group's traffics on the increase between Austria and China
04/29/2020 – Despite the coronavirus crisis, train traffics between Austria and China are on the rise. Rail Cargo Group, a subsidiary of the ÖBB, is a leading player in this segment.
---
How freight railways can use post-pandemic as an opportunity to develop
04/24/2020 – At the moment, there is a lot of talk about structural changes in globalization and logistics flows, which would benefit the railways. In reality, a return to the railways will only be possible under major conditions.
---
Railways: the huge potential of digitalization
04/21/2020 – How can digital technologies help rail regain a better place in the world of transport? A few examples
---
Coronavirus: railways activities continue thanks to a dedicated staff
04/19/2020 – Despite of the disastrous circumstances, the railway continues its train services with a courageous and dedicated staff. Even though service is reduced. Thank you to all of them!
---
Netherlands: NS launches tender for at least 30,000 seats
04/17/2020 – The Dutch railway company NS is preparing a major investment to renew its intercity fleet for 2030. These trainsets will replace NS's existing DDZ trainsets
---
New homes should only be built near train stations
04/15/2020 – Bringing homes closer to railway stations will help us achieve part of our climate goals. Explanations
---
Transdev unites three Bavarian companies under a single brand
04/13/2020 – Transdev, which operates regional train services in Germany, will unite three of its subsidiaries under a single brand in Bavaria in order to greater consistency
---
Towards in a post-pandemic new railway era?
04/10/2020 – Will the post-coronavirus era be that of the great return to the railways? You might think so, but it will be not repeat yesterday's mistakes. The world are changing
---
Hupac, a giant of intermodal transport
03/20/2020 – How a small Swiss company became a giant in intermodal rail transport. Hupac, a great success story.
---
Why Amtrak trains are always so late?
03/15/2020 – Amtrak, the subsidized company that handles passenger services in the United States using extensively the tracks of other private operators, has to fight for better punctuality. That's seem very difficult !
---
Why are Japanese trains so punctual? – 03/22/2020 – The Japanese are clearly the world champions in punctuality for all trains. But why is that and how do they do it? Explanations.
---
The Texan high speed railway project is progressing well
02/25/2020 – It gets little publicity , but it seems to be moving forward. The Texan TGV is an issue that attracs our attention because European companies are involved in it. It is also fundamentally different from the Californian dossier, which is getting bogged down. Why?
---
Chamartín station, an essential element for the future of Madrid
02/14/2020 – The existing Chamartín train station is called to become one of the most modern in Europe and a cornerstone for the future of Madrid, under the impetus of the 'Madrid Nuevo Norte' urban development project.
---
Boris Johnson gives green light to the high-speed rail line HS2
02/12/2020 – With its cost of almost €118 billion, the HS2 high-speed line will be built to improve railway service between London and the center of England. HS2 will be the second high speed railway in the United Kingdom, following HS1 build in 2007.
---
Night trains : concurrence and new operators in Sweden
02/11/2020 – The cards have been redistributed for night trains in Sweden. The competition has played and two operators have been appointed for next winter services.
---
Rail Baltica : geopolitics and complexity of the EU's flagship railway project
02/10/2020 – Rail Baltica is a big railway infrastructure project in Europe intended to link Finland, Estonia, Latvia, Lithuania and Poland with a European UIC standard gauge rail line. An opportunity to discover a railway project whom we talk so little.
---
Are viennese public transports for one euro per day sustainable?
02/06/2020 – The Viennese pay 365 Euro, one Euro per day for their local transport ticket. But Is this model transferable everywhere? Explanation
---
Italy : when a giant of containers operates his own intermodal trains
02/03/2020 – The maritime carrier Medway has started to carry out its own rail services in Italy through the new company Medway Italia. Medway is a subsidiary of the swiss maritime group MSC, a giant of ocean container transport.
---
DB produces 3D printing heavy spare components
01/29/2020 – 3D printing isn't new to Deutsche Bahn. The German railway company started indeed to use a 3D printer in 2015. Since then, it has printed more than 7,000 spare parts.
---
In 2030, you will no longer be going to Amsterdam-Central!
01/27/2020 – In 2030 Amsterdam Central Station will no longer be the station for international train traffic from and to the capital. This will be Amsterdam-Zuid.
---
Ukrainia wants to connect to Europe in 1.435mm
01/26/2020 – The Ukrainian Railway Company (UZ) intends to build an UIC 1.435mm gauge track to the Polish border. It will allow national and foreign railway companies to travel directly by train to and from Poland and the European Union without having to replace the bogies.
---
Battery-powered train projects: it's time to growth
01/06/2020 – The green wave that has been raging in the world for some time indicates that diesel trains will have to opt for another significantly cleaner propulsion. It's a huge challenge for all manufacturers and operators.
---
Switzerland : Léman Express officially inaugurated
12/13/2019 – The Leman Express (LEX), a cross-border commuters service around Geneva, will be fully operational this December 15, 2019, at 5:05 am.
---
AVLO, Renfe's first low cost train in Spain
12/12/2019 – As the SNCF comes to Spain with its rail concept Ouigo, Spain would to answer clearly. That's what the Renfe did by introducing its new Avlo train.
---
Leo Express wants to compete on Warsaw-Krakow route
12/06/2019 – The Czech private company Leo Express wants to compete with the Polish PKP on the Warsaw – Krakow route. Trains would run up to twelve times a day by December 2020.
---
When Norway helps rail freight, even private companies
12/02/2019 – Four freight train operators will receive state aid totaling NOK 60 million (EUR 5.94 million) to transport more goods by rail.
---
Optimistic debate about Hyperloop at Hypermotion fair in Frankfurt
12/02/2019 – A dominant topic at the fair was Elon Musk's first innovative heartbeat, hyperloop, which still spurs visionary thinking.
---
Avanti, the new West Coast train that replaces Virgin
11/29/2019 – Avanti West Coast, a joint venture of FirstGroup (70%) and the Italian rail operator, Trenitalia (30%), will take the lead of the West Coast Partnership on December 8 to replace Virgin.
---
US passengers railways are bad, but Americans don't care. Why?
11/22/2019 – The webzine Vox explains that Americans view public transit as a welfare system for those who can't afford to drive. Public transport is considered as the transport of the poor, of the one who has not succeeded. The same picture is applied to passengers railways.
---
Marta signs a big Stadler metro train contract
11/20/2019 – Stadler and the Metropolitan Atlanta Rapid Transit Authority (MARTA) signed a legally-binding contract to supply 127 metro trains, with options for up to 50 additional sets, bringing the fleet to 177 units if these options were exercised.
---
ÖBB, a major player in Central Europe
11/04/2019 – Focus on a "small" railway that wants to make a name for itself in Central Europe: the ÖBB.
---
Swedish projects for norwegian trains – 09/24/2019 – Swedish operator SJ Norge brings new train services for next years in Norway, with a direct night train Oslo-Bodø
---
This is the new commuter train – 09/22/2019 – Since last March, new Emus with an unusual design have been operating on two railway lines in the Tokyo area. Hitachi is the builder. An inspiration for our trains in Europe?
---
KLM to replace Brussels flight with Thalys – 09/14/2019 – Replace the plane on short distance? KLM will do it on Amsterdam-Brussels. From the end of March 2020, the airline KLM will remove one of its five daily flights to replace it with a TGV Thalys.
---
When a region presents a rail program of 3.5 billion investments – 09/13/2019 – Dozens of cities across the UK could benefit from Midlands Engine Rail, a € 3.5 billion improvement program proposed by sub-national Midlands Connect to redevelop the region's rail network.
---
More tenders for Norwegian railways – 09/05/2019 – Calls for tenders for rail services follow one after another in Norway, a country that is non-member of the European Union.
---
Chinese group CRRC buys Vossloh Locomotives – 08/27/2019 – This time, it's going to work: the Chinese CRRC really come in Europe. CRRC acquires Vossloh 'railway vehicles' business
---
Integrated or non-Integrated railway, an infinite debate – 08/25/2019 – What's the best ? Some politicians and experts have intended to separate the infrastructure for several reasons
---
Amicable solution reached between SBB and BLS – 08/22/2019 – SBB (Swiss Federal Railways) and BLS AG have reached 'an amicable solution' to share the operation of long-distance services. A good news for mobility in Switerland
---
Still success for Intercity Stadler trains – 08/21/2019 – Stadler, better known on the regional train segment, is also gaining success on the mainline version of its Emu Flirt. Example with Poland.
---
How artificial intelligence will revolutionize mobility – 08/18/2019 – Artificial intelligence includes continuous learning that accumulates data to constantly search for new models. This is suitable for integrated mobility, which provides a mountain of datas.
---
More profits and traffic for Leo Express – 08/16/2019 – Leo Express, the 2nd largest private operator in the Czech Republic, is increasing its revenues and now starts contract in the regional public service delegation, successfully.
---
Trenitalia replaces Virgin on London-Scotland route! – 08/15/2019 – This is a major change: Trenitalia, associated with First Group, will replace Virgin and Stagecoach from December 8 on the legendary West Coast line, the WCML.
---
East Midlands Railway selects new trains by Hitachi
– 07/30/2019 – East Midlands Railway – the incoming Midland Main Line franchisee operated by Abellio – has selected new rolling stock for its network – with the company taking on Hitachi High Speed trains for its new intercity fleet. The 33 new trainsets will be introduced from 2022 and will serve the main cities and towns on the Midland Main Line (Economy Class & Beyond)
---
Riding Sunbeams launch pilot scheme for UK's first solar-powered railways
– 07/30/2019 – With the aim to leverage renewable energy and reduce its carbon footprint, Network Rail has collaborated with Riding Sunbeams to use solar panels to power trains in south-east England and launched the first pilot scheme. (railway-technology.com)
---
Transport giant Stagecoach signals end to UK rail bids – 06/27/2019 – According The Herald, Stagecoach, which was alongside Virgin to operate the main London-Manchester / Scotland route, end to UK rail bids. One reason: the exorbitant cost of the pension fund (The Herald)
---
Tolls reduction for Dutch rail freight
07/22/2019 – The issue of railway infrastructure charges often comes back to the forefront because it strongly affects the vitality of freight transport and the modal shift
---
Investments in rail network: great disparities on country ranking
07/20/2019 – The German association Allianz pro Schiene, with SCI Verkehr, has just published a study on rail infrastructure investments per capita in Europe. An interesting picture but which gives some questions.
---
Digitalization in the rail sector : Infrabel at the top
06/23/2019 – Today, the digital world is no longer a joke, but a reality. It is interesting to observe what is happening in the rail sector.
---
ERTMS: who will pay for the freight operators?
06/21/2019 – ERTMS: who will pay for the freight operators? They seem very worried about the cost of this technology which does not bring them any added value, they say. Yes, but you have to watch at 360° …
---
Trenitalia prepares for Paris – Milano launch – 06/20/2019 – The first of five ETR1000 high speed trainsets being modified to operate Trenitalia's planned open access service between Milano and Paris is expected to begin test running in France next month, following the completion of retrofitting work. (International Railway Gazette)
---
Are futuristic maglev trains could revolutionize railways ?
06/17/2019 – While the world looks at Hyperloop projects with caution, it is useful to look at another railway technology: magnetic levitation, which Europe seems to have definitively cancelled …
---
Virgin Trains to launch UK's most advanced and customer-focussed train service – 06/11/2019 – We plan to launch the UK's most customer-focussed train service between London and Liverpool. The new services would be unique in the UK and an exciting opportunity to continue to shake up the rail industry. Every passenger would be guaranteed a seat and tickets would be at least 10% cheaper than equivalent tickets offered by rail competitors.
---
Eurotunnel: 25 years old and the shadow of Brexit
06/02/2019 – Eurotunnel is 25 years old this June 6th. An opportunity to take stock of one of the world's most daring infrastructures, when brexit comes.
---
Sweden, 30 years of railway liberalisation
05/20/2019 – In 1988, rail infrastructure was vertically and institutionally separated from train operations in Sweden. 30 years have passed since 1988, and some lessons can be drawn from this transformation.
---
Germany : when Deutsche Bahn helps the road sector
05/12/2019 – DB Schenker, the logistics subsidiary of Deutsche Bahn, is a partner in a platooning trucks project on a motorway. The first results were made public in Berlin.
---
Contracts raining for Stadler – 06/05/2019 – News are very rich recently for the Swiss manufacturer Stadler. Orders flock almost every week! The time for a summary.
---
NTV-Italo : seven years and now success
05/05/2019 – Last month marked the seventh anniversary of NTV-Italo, the italian private high speed train. It has now become a reference for rail liberalization. Welcome in Italy.
---
Leo Express presents its Chinese EMUs – 06/03/2019 – Express revealed the appearance of some of the interiors of its new electric units produced by the world's largest producer, the chinese CRRC. Three trains will come from China to Europe by ship in the second half of this year, and then will be transported to the Czech Republic.
---
Denmark entered into the high speed club – 06/03/2019 – has just inaugurated its first high speed line for trains at 250 km / h, that means that the country enters in the club high speed.
---
05/30/2019 – Asia takes leadership of trains at 600km / h, and itsn't good news for Europe and America – The Chinese manufacturer CRRC, which is so scary to European manufacturers, unveils a magnetic levitation train project that could circulate at 600km / h (Mediarail.be)
---
European Union publishes eight regulations on the fourth railway package – 05/30/2019 – The Official Journal of the European Union has published 8 regulations and 1 recommendation, adopted as part of the process of revision of all railway regulations after the approval of the fourth railway package.
---
USA: Virgin Trains awards $4bn contracts for West Palm Beach/Orlando line – 05/28/2019 – Express inter-city rail system Virgin Trains USA has awarded five contracts valued at $4bn for the construction of a 273km rail line between Orlando and South Florida (railway-technology)
---
Great-Britain: SNCF, Stagecoach and Virgin launch legal action over West Coast Partnership franchise – 05/24/2019 – Stagecoach Group and its bid partners French National Railways (SNCF) and Virgin have launched legal action against Britain's Department for Transport over the procurement of the West Coast Partnership (WCP) franchise (International Railway Journal)
---
Denmark/Sweden: SJ wins Øresundståg operating contract – 05/24/2019 – Swedish national train operator SJ has been awarded a contract to operate Sweden – Denmark Øresundståg services for eight years from December 2020, to replace Transdev (International Railway Journal)
---
Germany: Flixtrain launches third train service in Germany – 05/23/2019 – Flixtrain launched a new passenger service on May 23 linking Berlin with Cologne. This is the open-access operator's third long-distance route in Germany adding to the Cologne – Hamburg and Berlin – Stuttgart services (International Railway Journal)
---
Spain: Granada high-speed line to open in June – 05/22/2019 – Spain's national operator Renfe plans to launch high-speed services to Granada on June 24 following the completion of the new 122km line from Granada to Antequera (International Railway Journal)
---
Germany: When a Region makes his ecological policy with 27 hydrogen trains – 05/21/2019 – Gmbh, a 100% subsidiary of Rhein-Main-Verkehrsverbund GmbH (RMV), has just designated Alstom as the winner of a tender for 27 hydrogen railcars.
---
Sweden: 'Flight shame' in Sweden prompts rail-only travel movement – 04/30/2019 – Planes, trains and automobiles? For Swedish climate activists, only the trains will do (www.pri.org)
---
Norway: NSB and Nettbuss are changing their names to Vy – 04/27/2019 – The Norwegian public railway company NSB changes its name radically and becomes Vy.
---
The Spanish high speed officially liberalized
04/25/2019 – ADIF, the spanish infrastructure manager, has released its 10-year network statement for the "network of general interest" (RFIG), which proposes creating three high-speed packages for liberalisation expected in 2020.
---