Private operator Le Train chooses Talgo for its future rolling stock – 24/01/2023 – Of the four candidates who wanted to operate train services in France, it is finally the company Le Train that is the first to take action. On 23 January, the Bordeaux-based company announced the acquisition of 10 Talgo Avril trainsets. In France, one of these trainsets – not intended for Le Train – is currently being approved, as Renfe wants to use this new train for its own operations. This approval will therefore be used for all…
[read more]
Private operator Arriva launches 'night train' to Schiphol Airport – 09/01/2023 – Don't look for sleeper cars or sleeping cars: there aren't any! This « night train » is written between inverted commas because it has nothing to do with its big brothers in Europe, such as the Nightjet of the ÖBB. What is it really? A Stadler Flirt multiple unit that the Dutch Limburg-based operator Arriva NL is putting into service on an atypical night journey from Maastricht to Amsterdam airport. …
[read more]
In depth focus
Success for Trenitalia France
24/01/2023 – A successful bet for Trenitalia France: its Paris-Lyon route reached its one millionth passenger last December. This was important because the Italian company's arrival on French soil was a risky move in a country that has never been convinced by multiple operators on the same network…
---
Signal facial recognition, the Alstom's ARTE project
04/01/2023 – Alstom is busy with its ARTE research project in Lower Saxony, which concerns trains automated driving based on optical recognition of the appearance of signals and obstacles on tracks. The aim of this research project is to make automated driving possible in low regular regional traffic in Germany…
---
Why is cross-border tariffication so difficult?
15/12/2022 – Cross-border rail traffic is a recurring topic and receives a lot of attention. Or not enough, as the case may be. Good intentions to simplify things often come up against very heavy legal regulations for cross-border rail operations. On top of that, each operator develops its own IT system, which makes a…
---
Putting trucks on trains? This depends on several factors
02/12/2022 – Doubling the modal share of rail by 2030 does not only mean tackling road traffic. The technology for transporting semi-trailers is now relatively mature, but shippers must also be convinced. Rail transport must therefore be suitable for the industrialists, who are the ones primarily concerned.
---
The Mediterranean corridor is becoming a reality in Spain
16/11/2022 – The Mediterranean Corridor is under construction in Spain. On the agenda: €4.4 billion in the development to finance 300 actions along more than 1,000 kjilometres, from Barcelone to Algeciras. A corridor expected in the long term with 1.435mm gauge
---
The European rail network? A real patchwork of technologies…
02/11/2022 – If you think that railways are just about politics and finance, then you're in for a real treat. Because railway infrastructure is above all national technology, which is an obstacle to standardisation and the European dream of trains without borders. We will explain all this to you very briefly.
---
UIC celebrates 100 years of existence
19/10/2022 – The International Union of Railways – UIC – is celebrating its 100th anniversary this October. This is an opportunity to look back at the many achievements of the railway administrations, which later became public companies.
---
Competitive Freight Wagon, a wagon for the future of rail freight
05/10/2022 – Within the framework of the FR8RAIL European programme, an initiative is underway to seek the most competitive intermodal wagon possible. Some elements of this project were presented at InnoTrans 2022 and we give you some details here.
---
South Africa: a ruined railway to rebuild
28/09/2022 – Once the pride of Africa, South Africa's rail networks and infrastructure have been devastated by the theft of copper cables and vandalism to the extent that "there is nothing left to steal anymore". And now all must be rebuilt in a crisis country.
---
I experienced Brussels-Stockholm round trip by train
08/08/2022 – Don't ask me « how long time? » This round trip of 3,645 kilometres was obviously done in 4 stages… and 10 trains. The whole thing was spread over 9 days to enjoy the cities we don't visit every year. These long journeys allow us to learn a lot of things. We'll talk about railway reality rather than dreams and utopias, as rail is apparently the transport planned to replace the plane. Is this true?
---
Europe and its Russian gauge tracks
30/06/2022 – The troubled 150-year history of the eastern side of Europe, including Finland and the Baltic States, is the reason why we find 1,520mm Russian gauge track in this vast area. But in Poland and Slovakia there are still some Russian gauge lines. Let's take a trip to Eastern Europe to see what it's like.xxxxxxxxxxxxxxxxxxxxxxxxxxxxx xxxxx
---
How Genoa will ease congestion on its cramped rail network
19/06/2022 – The Terzo Valico project is a new high-speed line that strengthens the connections of the Genoese port complex with the main railway lines of northern Italy and Europe. It is complemented within the city of Genoa by a reconfiguration of the railway network.
---
Network Rail: 20 years under UK state control
11/06/2022 -For the past twenty years, the British rail network has been managed by a direct government agency called Network Rail. In the future, a new body is expected to take over, but the network remains an entity managed by the government.
---
Italy's high-speed train celebrates its 30th anniversary
04/06/2022 -2022 is definitely an anniversary year for high-speed rail in Europe. At the end of May 1992, Italy also joined the little club of high-speed train operators. Althought Italy had in been partially operating a new high-speed line since 1977, we retain the year 1992 with a complete new line and the operation of a new train.
---
Different track gauges in Europe: what are we talking about?
05/05/2022 – The difference in gauges of Europe's railways is one of the reasons why it is often misunderstood to mean that there are major differences between all European countries. This is obviously not the case, and this is an opportunity to put things into perspective.
---
The 10 years of NTV-Italo
26/04/2022 – This Thursday 28 April marks the 10th anniversary of the start of NTV-Italo's services in Italy. This is an opportunity to look back on this undeniable success, which was unique in Europe, while high-speed competition is now taking off in Spain and France.
---
Why is the current era of rail different from the previous one?
05/04/2022 – The question is often asked as to why the current period of railways is so different from the previous one, roughly the 20th century. The answer deserves a detailed and nuanced explanation, which this article soberly providers
---
The optimal length of freight trains
29/03/2022 – One of the keys to improving rail freight volumes would be to increase train lengths further. This idea is widespread elsewhere in the world, but in Europe it can only be undertaken under certain technical conditions.
---
More needs to be done to promote rail transport
20/03/2022 – Rail is no longer the dominant transport mode it was in the 1950s. Today, it has to become the first choice again if it is to hold its own against its competitors. A very difficult task, but not impossible. However, there are two schools of thought on how to bring the train back into the limelight.
---
Is the Single European Rail Area unachievable dream?
06/03/2022 – We repeat here a headline that appeared in February 2022 in the excellent monthly International Railway Journal. It asked whether the dream of a unified railway could ever be achieved in Europe. A good question which calls many answers.
---
British Intercity trains: an original financial acquisition
27/02/2022 – Little known in Europe, Azuma trains are a popular feature of the British railway landscape. Short presentation. The Azuma trainsets are Class 800 dual-mode multiple unit trains built by Hitachi for the Great Western Railway (GWR) and the London North Eastern Railway (LNER, East Coast line).
---
Rail cooperation in question
20/02/2022 – SNCF's withdrawal from the Elipsos cooperation with its neighbour Renfe has brought back a subject that has long agitated the railway world, in a Europe that promotes a single area for the movement of its trains. As is often the case, it is important to make a distinction before drawing conclusions.
---
Flixtrain: change of strategy?
13/02/2022 – Things are moving fast for the privately owned Munich-based firm. The acquisition in 2021 of the American bus icon Greyhound has shown a change in strategy for the company, which is taking a long-term view. It also has an impact on the company's rail policy and vision in Europe.
---
When the train becomes an IoT
06/02/2022 – Predictive maintenance has become the new grail for railway rolling stock manufacturers. The aim is to produce a maintenance plan adapted to the real needs of the rolling stock. The aim is to avoid getting trains in the workshop that do not need it or, conversely, to anticipate an unexpected entry into the workshop following the detection of a possible imminent breakdown. To achieve this, trains must become IoTs, the Internet of Things.
---
Some benefits of underground railway infrastructures
30/01/2022 – Railway tunnels have always been expensive infrastructure. Not only do they cross natural obstacles, such as mountains, but they also provide a means of crossing the city and serving the inner city. There are currently debates about whether such infrastructure should be built, while some people think that urban transport could suffice.
---
Transmashholding, the Russian company that is starting up a maintenance business in Europe
23/01/2022 – Transmashholding, Russia's leading rail supplier, is expanding into Europe with the ambition of developing the maintenance market for electric and diesel railcars operated by operators throughout Europe. Regardless of the manufacturer…
---
Can factory sidings increase the modal share of rail?
17/01/2022 – Austria is concerned about the decline in factory connections. These generate single wagonloads. This article aims to find out at European level whether the factory connection is still a solution for today's logistics? The private connection of a factory to the main network is something that has existed since the invention of the railway. All the coal mines were connected to the railways, and it was these mines that were responsible for the construction of the many railway lines in…
---
Creating a complete and independent railway sector
09/01/2022 – The difficulties faced by new entrants in the Continent are characterised by, among other things, the lack of essential facilities such as maintenance workshops, a large fleet of leased rolling stock and specifically trained staff.


---
The railway is everyone's business
02/01/2022 – The year of the railways may be over, but not the future of the railways, which can already present itself as a low-carbon transport solution. Revitalising rail requires a clear understanding of its business model and bringing together all the players, each with their own specialities and strengths.
---
Nightjet: five years of success
19/12/2021 – It has been five years since night trains got an unexpected boost. This is not due to the recent rebound of the climate cause but rather to a well thought-out model of night trains that is clearly customer-oriented.
---
Intercity, a train not to be forgotten in Europe
12/12/2021 – Standardisation, volume and competition from aviation. This is the main focus of the long distance policy of the railway companies. To achieve this, they have relied on high speed, forgetting a little about the added value of the classic Intercity train.
---
Interporto, a tool to create the conditions for modal shift
05/12/2021 – It is misleading to think that the mere construction of a railway infrastructure in a economic area can generate a process of economic growth. There are a need for more complete facilities and industries around them. This is what the Italian example shows us with his 'Interpoto' concept.
---
Railways: more technologie and less proceedings
28/11/2021 – Beyond technology, rail however must make a qualitative leap by eliminating the tendency to stifle progress with a mountain of procedure, sometimes jeopardising the progress expected from an innovation.
---
Great-Britain: scaled back plan for HS2 network project
21/11/2021 – The UK's high-speed network project HS2 is undergoing a major slimming down in the part towards the Midlands. The authorities intend to shift the focus of rail policy to local and regional transport in this region. But with what money?
---
Decarbonisation of transport: options and challenges for railways
14/11/2021 – COP26 in Glasgow is over, but the race to decarbonise the transport sector has long been on. In this great game, the train can find its place if it manages to demonstrate its relevance.
---
No intelligent train without infrastructures
07/11/2021 – It is sometimes believed that the intelligent train would be enough to solve some of the problems of railway operations. However, this train will have no impact without the infrastructure that accompanies it.
---
Rail to replace truckers?
19/10/2021 – In recent times, problems with the lack of truck drivers have forced some logistics companies to turn to rail. Can railways resolve this problem? Not an obvious answer.xxxx xxxxxx xxxxxxxxxxxx xxxxxxx
---
ETCS Level 3 regional: experiences in Italy
04/10/2021 – ETCS and its implementation have been discussed for a long time. So far, installation on the ground and on-board trains has been limited to ETCS level 2. But for regional lines, ETCS level 3 could be a solution.xxxx xxxxxx xxxxxxxxxxxx xxxxxxx
---
The transport decarbonisation plan: by rail but not only
26/09/2021 – The railways will never make a modal shift alone, simply by virtue of their existence. Other assets are needed, which are the responsibility of the State. For example, regional planning and the configuration of living areasxxxxxxxxxxxxxxxxxxxxxxxxxxxxx xxxxx xxxxxxxxxx xxxxxxxxxx xxxxxxxxxxx
---
France celebrates 40 years of high speed trains
19/09/2021 – This week France celebrates the 40th anniversary of the TGV. The French high-speed train has given a new lease of life to a railway that was wondering about its future.xxxxxxxxxxxxxxxxxxxxxxxxxxxxx xxxxx xxxxxxxxxx xxxxxxxxxx xxxxxxxxxxx
---
The railway: still a very national matter
05/09/2021 – International traffic between EU Member States was set to grow considerably with open borders and the Schengen area. Has this really benefited the #railways? According EU report, only 6 % crossing borders in 2016 by rail
---
Download ETCS upgrading or national interface as an app?
29/08/2021 – This is being seriously considered by The Signalling Company, a joint venture created in 2019 between two Belgian companies – ERTMS Solutions and freight operator Lineas. It is developing a new mobile application that will offer the Belgian Class B system (TBL1+) to be downloaded according to the needs of a rail operator. And also an upgrading of ETCS.
---
What's new about long distance operators?
22/08/2021 – There is a lot of movement among the long-distance operators in Europe. This is an opportunity for a brief summary as we enter the last quarter of 2021, featured Trenitalia, Ouigo Espana, REgioJet and Renfe. xxxxxxxxxxxxxxxxxxxxxxxxxxxxx xxxxx xxxxxxxxxx xxxxxxxxxx xxxxxxxxxxx
---
Separate company, administration or integrated subsidiary: what is the right formula for the railway infrastructure?
15/08/2021 – After 30 years of European legislation, the railways still do not seem to have found the magic governance formula. One thing is certain: the old hyper-integrated system has amply demonstrated that it is not capable of stemming the hemorrhaging of traffic nor to reduce the burden on public finances. So what should we choose? This is what we explain here.
---
What can rail expect from Europe's Fit for 55 policy?
25/07/2021 – The European Commission's long-awaited 'Fit for 55' package, intended to facilitate a European Union greenhouse gas emissions cut of 55% by 2030 compared to 1990, has as its core mission to turn the 2020s into a transformative decade for climate action. What exactly are we talking about and what is the impact on transport?
---
Can the train really replace the plane?
28/06/2021 – The train could replace some 500 to 1000km flights. Mentalities seem to be evolving in this direction and the average travel time would increase. But there are still a number of conditions for this replacement. xxxxxxxxxxxxxxxxxxxxxxxxxxxxx xxxxx xxxxxxxxxx xxxxxxxxxx xxxxxxxxxxx
---
Moving from product to customer: can rail learn from Gafam?
20/06/2021 – Moving from a « product » policy to a « customer » policy is a real challenge for rail. The weight of assets (trains-infrastructure) and cultural habits still largely shape rail policy, but there are, however, some reasons for hope.
---
Doubling rail freight: a very ambitious goal
13/06/2021 – There is little debate around the importance to move freight from road to rail. This shift is a key strategy for contributing to the European Green Deal's goal of decreasing freight's CO2 emissions. Europe has set a goal to increase the sector's market share to 30% by 2030.
---
Thalys: 25 years old and a future to consolidate
06/06/2021 – Since the 1980s, a project for an international high-speed train had been in the making. In October 1987, a political decision in Brussels was made to build a high-speed network between France and northern Europe, including the Netherlands, Germany and the UK. Now Thalys have 25 years old.
---
Happy birthday, InterCity Express
30/05/2021 – 10 years after the launch of the first high-speed train in France, Germany launched its own high-speed train called « InterCity Express » (ICE). This is an opportunity to look back at the German concept, which differs from the French options. The arrival of the ICE has allowed Deutsche Bahn – and Siemens -, to become one of the world's leading high-speed railways.
---
End of franchises and a new era for British railways
05/24/2021 – A new public sector body named Great British Railways as part of railway reforms will own and manage rail infrastructure, issue contracts to private firms to run trains, set most fares and timetables, and sell tickets. xxxxxxxxxxxxxxxxxxxxxxxxxxxxxxxxxxxxxxx xxxx
---
Rail freight corridors: what has been achieved so far?
05/16/2021 – For almost 30 years, the European Commission has launched various initiatives to boost rail freight transport, which has been lagging behind forever. These include the establishment of European corridors where investment and digitalisation are concentrated . What lessons can be learned so far?
---
D-Takt: the great challenge of the clockface timetable 2/2
05/09/2021 – A train every half hour from city to city and from village to village. Convenient transfers without long waiting times, even in the countryside. Riding a train anywhere in the country would be as easy as riding the S-Bahn in the cities today. This second part will detail the impact of the clockface timetable service on journey times between the major German cities and the place reserved for new entrants.
---
D-Takt: the great challenge of the clockface timetable 1/2
05/02/2021 – A train every half hour from city to city and from village to village. Convenient transfers without long waiting times, even in the countryside. Riding a train anywhere in the country would be as easy as riding the S-Bahn in the cities today. It is the Deutschlandtakt, the german's clockface timetable.
---
Intermodal: the increasing importance of P400
04/25/2021 – Intermodal trains made up half of the EU rail freight traffic in 2019. This means that special attention must be paid to this mode of transport, which combines rail for the main part of the journey and the P400 loading gauge.
---
The Trans-Europ-Express explained for Millennials
04/18/2021 – This has been the big buzz in recent months since the German transport minister presented his TEE 2.0 concept in 2020, which includes night trains and a host of other things. But what was really the TEE? xxxxxxxxxxxxxxxxxxxxxxxxxxxxxxxxxxxxxxx xxxx
---
Train, hydrogen and the Gartner's Hype Cycle
04/11/2021 – Since 2018, hydrogen trains are in commercial operation in Germany and are being tested in the Netherlands, France and the UK. They are marketed as 'green' because the only emission they produce in operation is steam. No dirty pollution in our cities and in stations. This is exactly what our politicians were looking for to respond to the great climate movement of the moment.
---
What have you done with the railways in recent decades?
04/05/2021 – « The market share of rail has not increased despite liberalization, » said the Portuguese minister. Why? This is explained in this article. xxxxxxxxxxxxxxxxxxxxxxxxxxxxxxxxxxxxxxx xxxx
---
FRMCS, a key for ERTMS and rail digitalisation
03/29/2021 – GSM-R has become obsolete and is no longer the future of railway data transmission. FRMCS will have to replace it, taking into account the latest global data transmission standards.
---
A call for a strong and unified railway
03/22/2021 – Rail is an important transport tool in all European countries. But it remains a very « national » thing compared to aviation or the car. There are two areas where it is imperative to make a qualitative leap
---
New cargo tram test in Karlsruhe
03/15/2021 – Urban logistics is a very popular topic and is the subject of various studies. Here is a new project, again in Germany, this time concerning a cargo tram-train in Karlsruhe. xxxxxxxxxxxxxxxxxxxxxxxxxxxxxxxxxxxxxx xxxxxxxxxxxxxxxx
---
The productive use of rail travel: what ask customers?
03/08/2021 – How can we make the rail journey more timely? There is still a lot of work to be done, but rail has some arguments to achieve this. xxxxxxxxxxxxxxxxxxxxxxxxxxxxxxxxxxxxxxx xxxx
---
How rail is bringing fast service parcels back on track
03/01/2021 – The parcels have long since deserted the trains. There is a reason for this. But it is sometimes said the postman is ringing always two time. There are today some example of the come-back of parcels in trains.
---
How Alstom wants to force mainline competition in Germany
02/22/2021 – DB has very little competition in the mainline segment and mainly opts for the same supplier. However, a manufacturer would like to change this in order to shake up the homeland of Siemens.
---
Trenitalia, a company that looks at Europe and the world
02/15/2021 – For most of us, Trenitalia is rather unknown and very few people know about the internationalisation of this Italian state operator. The opportunity for a short overview
---
Which future for hydrogen-propelled trains?
02/08/2021 – Can hydrogen trains make it possible to avoid railway electrification? It all depends, and many questions remain to be answered. A brief overview
---
Datas and mobile app: a new weapon to dominate
02/01/2021 – How mobile app are becoming a weapon for one company to dominate rail transport. The question is whether this is how there will be a modal shift. xxxxxxxxxxxxxxxxxxxxxxxxxxxxxxxxxxxxxxx xxxx
---
Seaports: a potential that rail must make better use of
01/25/2021 – Rail has been serving European ports for a long time, but it does not yet have a very high market share. This article shows different ways of boosting rail flows to these important industrial areas
---
How the night train could be an asset for the railways
01/18/2021 – Sometimes a crisis can become an opportunity. This is what happened with the famous ocean liners, the passengers ships from the 1900s to the 1960s. The analogy with the night train is tempting. The night train can become a transport of the future if it is operated with a renewed business model.
---
What has the liberalization of the european railways brought?
01/11/2021 – The liberalisation of the railways is still something that is poorly explained, leading to various slogans and beliefs. Here we try to look around the issue
---
2021 The European Year Of Rail
01/04/2021 – Europe has decided it: 2021 has been proclaimed the European Year of Rail. This is an opportunity for this little-known sector to make itself known and to show how it can participate in the climate transition
---
The railways after covid: between challenges and opportunities
12/28/2020 – The year 2020 is coming to an end with an unexpected upheaval. The society is changing and the train will have to change too, to adapt to this new world.
---
Europe calls for zero-emission transport by 2050. An opportunity for railways
12/14/2020 – Europe presents its mobility strategy through ten measures, five of which concern the rail sector.xxxxxxxxxxxxxxxxxxxxxxxxxxxxxxxxxx xxxxxxxxxxxxxxxxxxxxxx xxxxxxxxxxxx xxxxxxxxxxxxx
---
Japan: integrated railways but a contrasting railway policy
12/07/2020 – We know little about Japan and its railway policy, which is often the subject of various fantasies. Contrary to European countries, there is not a single national railway but dozens of integrated railways at local and regional level. Some make many money while others suffer from the depopulation of rural areas and an ageing population.
---
Rebirth of Maglev for urban transports
11/30/2020 – It was thought that Europe was no longer interested in this technology, but one entrepreneur still believes in it. The German company Max Bögl has designed a Maglev for urban use in Asia.xxxxxxxxxxxxxxxxxxxxxxxxxxxxxxxxxx xxxxxxxxxxxxx xxxxxxxxxxxxxxxx xxxxxxxxxxxxx
---
High speed train remains still necessary for modal shift
11/23/2020 – Modal shift does not mean the slow train but the train at the front of the stage. For this, high-speed rail is still largely necessary for Green Deal and to save a maximum of CO2
---
Sustainable railways mean infrastructure works !
11/16/2020 – 2021 has been designated European Year of Rail. This means not only modern trains but also good railway infrastructures. Some people believe that this is not always necessary. Really? xxxxxxxxxxxxxxxxxxxxxxxxxxxxxxxxxxxxxxx xxxx xxxxxxxxxxxx xxxxxxxxxxx
---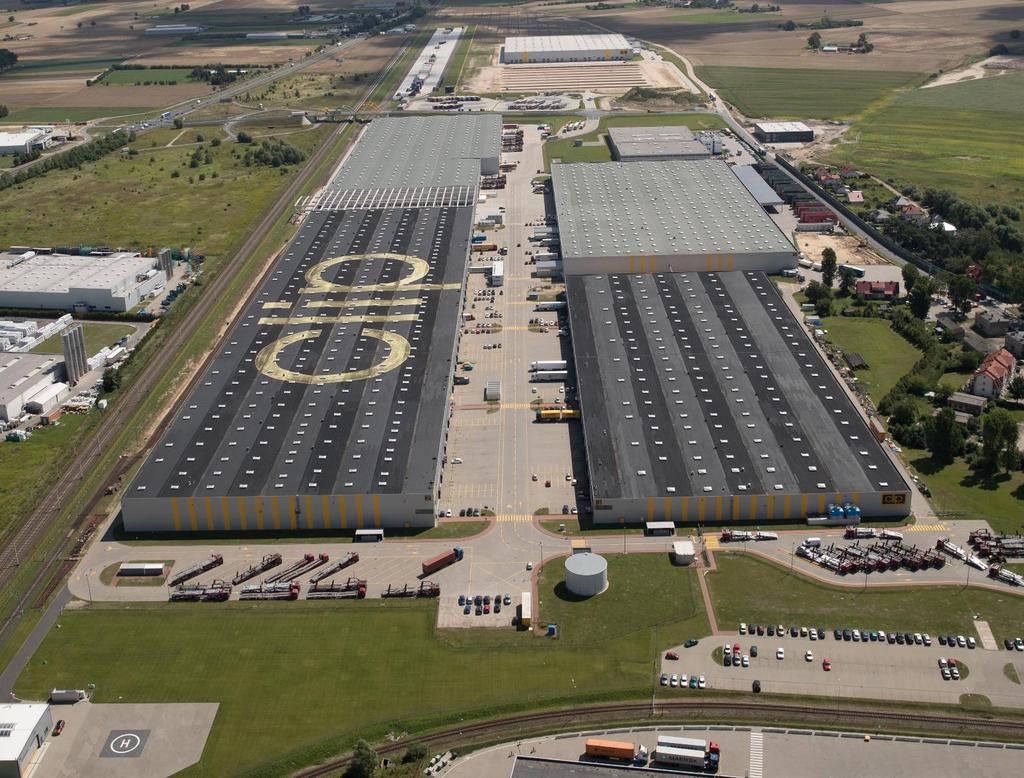 How railways can be reconnected with logistics
11/09/2020 – Sometimes there are small phrases that deserve to be meditated on, rather than going through whole seminars of theoretical background and conventional talks. Let's get straight to the point. Is logistics really a science designed for railway practice? The answer can hurt…
---
Want to save the environment? Then you should stop traveling !
11/02/2020 – Why a climate lockdown and the local economy can put the train at risk? If there is no more travel, there are no more trains. If the economy is local, there are no more freight trains
---
A pool of vehicles could facilitate access for operators of pulled trains
10/26/2020 – One of the problems facing new entrants is the acquisition of rolling stock. Leasing formulas exist for traction equipment, but less so for pulled equipment. This can be an obstacle, especially for night trains.
---
How the modular freight wagon is the future of rail freight
10/19/2020 – Freight wagons have the particularity of responding to a specific industrial sector, such as chemicals or wheat. But the negative side of this specialization is that it leads to mono-use which causes empty returns. The modular wagon avoids this.
---
Infrastructure managers should made themselves the railway timetable
10/16/2020 – The timetable, which is part of the very base of the railway, has become a crucial marketing issue for operators. But isn't it rather the task of infrastructure managers?
---
Railways: making progress with the existence of other transports
10/12/2020 – The modal shift to rail will not be promoted by prohibiting other transport modes from progressing, but by meeting the demands of users, whether citizens or industrialists.
---
Reconnecting cross-border railway services
10/05/2020 – It isn't new: borders are not only used to delimit a territory, but above all to circumscribe a social policy and the societal habits of a nation. It is this reality that makes the viability of cross-border rail services so difficult. Usually people don't understand why there are so many differences from one country to another. But it is not very difficult to explain.
---
How real estate can financing railways?
09/28/2020 – The railway is a sector that brings very little return. Other adjacent areas could bring in additional income, but not by selling frenetically. Explanations.
---
Is automatic coupling on freight wagon will become reality?
09/07/2020 – Europe is finally testing an automatic coupling for its freight trains. But now with digital attributes. This coupling will make it possible to operate « intelligent trains »
---
Crossing the Alps: for Switzerland, the job is done!
08/31/2020 – The opening of the Ceneri Tunnel on Friday, 4 September marks the end of the major works of Alpine crossings in Switzerland. Mission accomplished for this country, which is not a member of the European Union xxxxxxxxxxxxxxx xxxxxxxxxxxxxxxxxxx xxxxxxx xxxxxxxx xxxxxxx xxxxxxxxxxxxxxxxxxxxxxxxxxxxxx xxxxx xxxxxxxxxxxxxx xxxxxxxxxxx
---
How satellites and artificial intelligence monitor vegetation near tracks
08/24/2020 – The technology to understand vegetation may seem incongruous, but it can help to save costs on a railway network. This makes it possible to anticipate problems that could disrupt the network.
---