👉 See also a full review of railway news on this page
Train, hydrogen and the Gartner's Hype Cycle
04/11/2021 – Since 2018, hydrogen trains are in commercial operation in Germany and are being tested in the Netherlands, France and the UK. They are marketed as 'green' because the only emission they produce in operation is steam. No dirty pollution in our cities and in stations. This is exactly what our politicians were looking for to respond to the great climate movement of the moment.
---
What have you done with the railways in recent decades?
04/05/2021 – « The market share of rail has not increased despite liberalization, » said the Portuguese minister. Why? This is explained in this article.
---
FRMCS, a key for ERTMS and rail digitalisation
03/29/2021 – GSM-R has become obsolete and is no longer the future of railway data transmission. FRMCS will have to replace it, taking into account the latest global data transmission standards.
---
A call for a strong and unified railway
03/22/2021 – Rail is an important transport tool in all European countries. But it remains a very « national » thing compared to aviation or the car. There are two areas where it is imperative to make a qualitative leap
---
New cargo tram test in Karlsruhe
03/15/2021 – Urban logistics is a very popular topic and is the subject of various studies. Here is a new project, again in Germany, this time concerning a cargo tram-train in Karlsruhe
---
The productive use of rail travel: what ask customers?
03/08/2021 – How can we make the rail journey more timely? There is still a lot of work to be done, but rail has some arguments to achieve this.
---
How rail is bringing fast service parcels back on track
03/01/2021 – The parcels have long since deserted the trains. There is a reason for this. But it is sometimes said the postman is ringing always two time. There are today some example of the come-back of parcels in trains.
---
How Alstom wants to force mainline competition in Germany
02/22/2021 – DB has very little competition in the mainline segment and mainly opts for the same supplier. However, a manufacturer would like to change this in order to shake up the homeland of Siemens.
---
Trenitalia, a company that looks at Europe and the world
02/15/2021 – For most of us, Trenitalia is rather unknown and very few people know about the internationalisation of this Italian state operator. The opportunity for a short overview
---
Which future for hydrogen-propelled trains?
02/08/2021 – Can hydrogen trains make it possible to avoid railway electrification? It all depends, and many questions remain to be answered. A brief overview
---
Datas and mobile app: a new weapon to dominate
02/01/2021 – How mobile app are becoming a weapon for one company to dominate rail transport. The question is whether this is how there will be a modal shift
---
Seaports: a potential that rail must make better use of
01/25/2021 – Rail has been serving European ports for a long time, but it does not yet have a very high market share. This article shows different ways of boosting rail flows to these important industrial areas
---
How the night train could be an asset for the railways
01/18/2021 – Night trains can be an asset for the railways, rather than a constraint. Provided that it is taken as a special segment with a strong business model
---
What has the liberalization of the european railways brought?
01/11/2021 – The liberalisation of the railways is still something that is poorly explained, leading to various slogans and beliefs. Here we try to look around the issue
---
2021 The European Year Of Rail
01/04/2021 – Europe has decided it: 2021 has been proclaimed the European Year of Rail. This is an opportunity for this little-known sector to make itself known and to show how it can participate in the climate transition
---
The railways after covid: between challenges and opportunities
12/28/2020 – The year 2020 is coming to an end with an unexpected upheaval. The society is changing and the train will have to change too, to adapt to this new world.
---
Europe calls for zero-emission transport by 2050. An opportunity for railways
12/14/2020 – Europe presents its mobility strategy through ten measures, five of which concern the rail sector.
---
Japan: integrated railways but a contrasting railway policy
12/07/2020 – We know little about Japan and its railway policy, which is often the subject of various fantasies. Contrary to European countries, there is not a single national railway but dozens of integrated railways at local and regional level. Some make many money while others suffer from the depopulation of rural areas and an ageing population.
---
Rebirth of Maglev for urban transports
11/30/2020 – It was thought that Europe was no longer interested in this technology, but one entrepreneur still believes in it. The German company Max Bögl has designed a Maglev for urban use in Asia.
---
High speed train remains still necessary for modal shift
11/23/2020 – Modal shift does not mean the slow train but the train at the front of the stage. For this, high-speed rail is still largely necessary for Green Deal and to save a maximum of CO2
---
Sustainable railways mean infrastructure works !
11/16/2020 – 2021 has been designated European Year of Rail. This means not only modern trains but also good railway infrastructures. Some people believe that this is not always necessary. Really?
---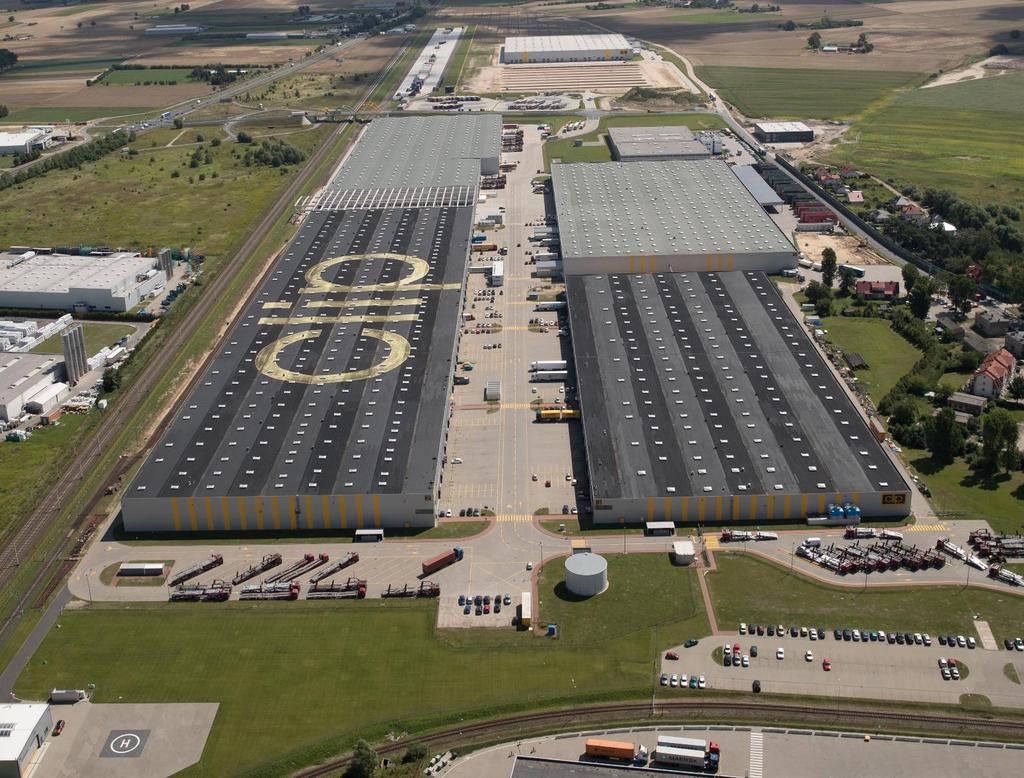 How railways can be reconnected with logistics
11/09/2020 – How can rail increase its market share? By more focus on the logistics industry
---
Want to save the environment? Then you should stop traveling !
11/02/2020 – Why a climate lockdown and the local economy can put the train at risk? If there is no more travel, there are no more trains. If the economy is local, there are no more freight trains
---
A pool of vehicles could facilitate access for operators of pulled trains
10/26/2020 – One of the problems facing new entrants is the acquisition of rolling stock. Leasing formulas exist for traction equipment, but less so for pulled equipment. This can be an obstacle, especially for night trains.
---
How the modular freight wagon is the future of rail freight
10/19/2020 – Freight wagons have the particularity of responding to a specific industrial sector, such as chemicals or wheat. But the negative side of this specialization is that it leads to mono-use which causes empty returns. The modular wagon avoids this.
---
Infrastructure managers should made themselves the railway timetable
10/16/2020 – The timetable, which is part of the very base of the railway, has become a crucial marketing issue for operators. But isn't it rather the task of infrastructure managers?
---
Railways: making progress with the existence of other transports
10/12/2020 – The modal shift to rail will not be promoted by prohibiting other transport modes from progressing, but by meeting the demands of users, whether citizens or industrialists.
---
Reconnecting cross-border railway services
10/05/2020 – Cross-border services sometimes present operational difficulties, but this actually depends on many factors.
---
How real estate can financing railways?
09/28/2020 – The railway is a sector that brings very little return. Other adjacent areas could bring in additional income, but not by selling frenetically. Explanations.
---
Is automatic coupling on freight wagon will become reality?
09/07/2020 – Europe is finally testing an automatic coupling for its freight trains. But now with digital attributes. This coupling will make it possible to operate « intelligent trains »
---
Crossing the Alps: for Switzerland, the job is done!
08/31/2020 – The opening of the Ceneri Tunnel on Friday, 4 September marks the end of the major works of Alpine crossings in Switzerland. Mission accomplished for this country, which is not a member of the European Union
---
How satellites and artificial intelligence monitor vegetation near tracks
08/24/2020 – The technology to understand vegetation may seem incongruous, but it can help to save costs on a railway network. This makes it possible to anticipate problems that could disrupt the network.
---
More operators are needed to contribute to more modal shift
08/16/2020 – The railway is not able to cover a maximum of our mobility needs. Not really because there are other modes of transport, but because there are not enough operators and innovation.
---
How can the train win back business travellers?
07/17/2020 – Business customers have high expectations when it comes to travel. The train can conquer this clientele but under certain conditions.
---
How to reconnect three million Germans to the train
07/09/2020 – According to Allianz Pro Schiene and the Verband Deutscher Verkehrsunternehmen (VDV), the reactivation of 238 lines with a total length of 4,016 km would reconnect almost 291 municipalities totalling three million German citizens to rail.
---
When a region buys his own trainsets
06/28/2020 – The German Railway Act allows a lot of things. In particular the possibility for a Land to purchase its own trainsets from the manufacturer of its choice, which it then leases to dedicated operators. A good idea that gives the Land a strong control over his railway policy.
---
The post-Covid utopia: Paris-Berlin in four hours…
06/22/2020 – It is well known that great crises give rise to great utopias. The EU's Covid-19 economic stimulus package could be used to fund a high-speed rail network across Europe, according to the Vienna Institute for International Economic Studies.
---
The importance of railway stations, large or small
06/07/2020 – How we can transform our small stations into user-friendly and sustainability-oriented places. There are good ideas for revitalization everywhere
---
Public transport must have a central place in the world
06/05/2020 – Public transport must have a central place in the world. This is what the world's major public transport associations are calling for. But there are many obstacles…
---
VLR, the comeback of little Railbuses
05/27/2020 – How can we respond to traffic on short lines where the criteria of conventional railways are too cumbersome and uneconomic? By returning to an old idea: the very-light railcar, close to the automobile world.
---
Spain stops some of its night trains
05/26/2020 – According to the local press, the Renfe is planning to stop its "trenhotel" night train between Barcelona, Madrid and Vigo/La Coruña, when traffic in Spain is allowed to resume.
---
Transdev: contracts in Sweden and electric buses in the Netherlands
05/26/2020 – The French company Transdev with trains in Sweden and hydrogen-powered buses in the Netherlands. How Northern Europe manages its public transport.
---
Joint tendering in Switzerland to renew regional trains
05/18/2020 – How to lead significant savings? By joint tendering. This is what SBB and its subsidiaries Thurbo and RegionAlps do. Incidentally, we can measure how Switzerland operates its regional train services by involving its cantons.
---
Research project in Francfort about urban logistics
05/17/2020 – A team from the University of Frankfurt has analysed what a logistics tram for parcel delivery in the city centre could offer. Different delivery configurations were tested.
---
West Midlands: first railway station in the world to obtain a sustainable label
05/12/2020 – How do you build a station with a sustainable label? Example with this new station in the East of Birmingham, but with a very English label…
---
First Group open access service London-Edimburgh takes shape
05/03/2020 – East Coast Trains (First Group) will operate up to five daily return services between London King's Cross and Edinburgh via the East Coast Main Line from October 2021, using open access rather than franchising.
---
One-hour flights replaced by the rail monopoly?
05/01/2020 – We want to replace the 1 or 2 hours flights by High Speed Train. That's great, but it indicates that only one company will have that charge by monopoly?
---
Rail Cargo Group's traffics on the increase between Austria and China
04/29/2020 – Despite the coronavirus crisis, train traffics between Austria and China are on the rise. Rail Cargo Group, a subsidiary of the ÖBB, is a leading player in this segment.
---
How freight railways can use post-pandemic as an opportunity to develop
04/24/2020 – At the moment, there is a lot of talk about structural changes in globalization and logistics flows, which would benefit the railways. In reality, a return to the railways will only be possible under major conditions.
---
Railways: the huge potential of digitalization
04/21/2020 – How can digital technologies help rail regain a better place in the world of transport? A few examples
---
Coronavirus: railways activities continue thanks to a dedicated staff
04/19/2020 – Despite of the disastrous circumstances, the railway continues its train services with a courageous and dedicated staff. Even though service is reduced. Thank you to all of them!
---
Netherlands: NS launches tender for at least 30,000 seats
04/17/2020 – The Dutch railway company NS is preparing a major investment to renew its intercity fleet for 2030. These trainsets will replace NS's existing DDZ trainsets
---
New homes should only be built near train stations
04/15/2020 – Bringing homes closer to railway stations will help us achieve part of our climate goals. Explanations
---
Transdev unites three Bavarian companies under a single brand
04/13/2020 – Transdev, which operates regional train services in Germany, will unite three of its subsidiaries under a single brand in Bavaria in order to greater consistency
---
Towards in a post-pandemic new railway era?
04/10/2020 – Will the post-coronavirus era be that of the great return to the railways? You might think so, but it will be not repeat yesterday's mistakes. The world are changing
---
Hupac, a giant of intermodal transport
03/20/2020 – How a small Swiss company became a giant in intermodal rail transport. Hupac, a great success story.
---
Why Amtrak trains are always so late?
03/15/2020 – Amtrak, the subsidized company that handles passenger services in the United States using extensively the tracks of other private operators, has to fight for better punctuality. That's seem very difficult !
---
Why are Japanese trains so punctual? – 03/22/2020 – The Japanese are clearly the world champions in punctuality for all trains. But why is that and how do they do it? Explanations.
---
The Texan high speed railway project is progressing well
02/25/2020 – It gets little publicity , but it seems to be moving forward. The Texan TGV is an issue that attracs our attention because European companies are involved in it. It is also fundamentally different from the Californian dossier, which is getting bogged down. Why?
---
Chamartín station, an essential element for the future of Madrid
02/14/2020 – The existing Chamartín train station is called to become one of the most modern in Europe and a cornerstone for the future of Madrid, under the impetus of the 'Madrid Nuevo Norte' urban development project.
---
Boris Johnson gives green light to the high-speed rail line HS2
02/12/2020 – With its cost of almost €118 billion, the HS2 high-speed line will be built to improve railway service between London and the center of England. HS2 will be the second high speed railway in the United Kingdom, following HS1 build in 2007.
---
Night trains : concurrence and new operators in Sweden
02/11/2020 – The cards have been redistributed for night trains in Sweden. The competition has played and two operators have been appointed for next winter services.
---
Rail Baltica : geopolitics and complexity of the EU's flagship railway project
02/10/2020 – Rail Baltica is a big railway infrastructure project in Europe intended to link Finland, Estonia, Latvia, Lithuania and Poland with a European UIC standard gauge rail line. An opportunity to discover a railway project whom we talk so little.
---
Are viennese public transports for one euro per day sustainable?
02/06/2020 – The Viennese pay 365 Euro, one Euro per day for their local transport ticket. But Is this model transferable everywhere? Explanation
---
Italy : when a giant of containers operates his own intermodal trains
02/03/2020 – The maritime carrier Medway has started to carry out its own rail services in Italy through the new company Medway Italia. Medway is a subsidiary of the swiss maritime group MSC, a giant of ocean container transport.
---
DB produces 3D printing heavy spare components
01/29/2020 – 3D printing isn't new to Deutsche Bahn. The German railway company started indeed to use a 3D printer in 2015. Since then, it has printed more than 7,000 spare parts.
---
In 2030, you will no longer be going to Amsterdam-Central!
01/27/2020 – In 2030 Amsterdam Central Station will no longer be the station for international train traffic from and to the capital. This will be Amsterdam-Zuid.
---
Ukrainia wants to connect to Europe in 1.435mm
01/26/2020 – The Ukrainian Railway Company (UZ) intends to build an UIC 1.435mm gauge track to the Polish border. It will allow national and foreign railway companies to travel directly by train to and from Poland and the European Union without having to replace the bogies.
---
Battery-powered train projects: it's time to growth
01/06/2020 – The green wave that has been raging in the world for some time indicates that diesel trains will have to opt for another significantly cleaner propulsion. It's a huge challenge for all manufacturers and operators.
---
Switzerland : Léman Express officially inaugurated
12/13/2019 – The Leman Express (LEX), a cross-border commuters service around Geneva, will be fully operational this December 15, 2019, at 5:05 am.
---
AVLO, Renfe's first low cost train in Spain
12/12/2019 – As the SNCF comes to Spain with its rail concept Ouigo, Spain would to answer clearly. That's what the Renfe did by introducing its new Avlo train.
---
Leo Express wants to compete on Warsaw-Krakow route
12/06/2019 – The Czech private company Leo Express wants to compete with the Polish PKP on the Warsaw – Krakow route. Trains would run up to twelve times a day by December 2020.
---
When Norway helps rail freight, even private companies
12/02/2019 – Four freight train operators will receive state aid totaling NOK 60 million (EUR 5.94 million) to transport more goods by rail.
---
Optimistic debate about Hyperloop at Hypermotion fair in Frankfurt
12/02/2019 – A dominant topic at the fair was Elon Musk's first innovative heartbeat, hyperloop, which still spurs visionary thinking.
---
Avanti, the new West Coast train that replaces Virgin
11/29/2019 – Avanti West Coast, a joint venture of FirstGroup (70%) and the Italian rail operator, Trenitalia (30%), will take the lead of the West Coast Partnership on December 8 to replace Virgin.
---