👉 See also a full review of railway news on this page
What can rail expect from Europe's Fit for 55 policy?
25/07/2021 – The European Commission's long-awaited 'Fit for 55' package, intended to facilitate a European Union greenhouse gas emissions cut of 55% by 2030 compared to 1990, has as its core mission to turn the 2020s into a transformative decade for climate action. What exactly are we talking about and what is the impact on transport?
---
Can the train really replace the plane?
28/06/2021 – The train could replace some 500 to 1000km flights. Mentalities seem to be evolving in this direction and the average travel time would increase. But there are still a number of conditions for this replacement. xxxxxxxxxxxxxxxxxxxxxxxxxxxxx xxxxx xxxxxxxxxx xxxxxxxxxx xxxxxxxxxxx
---
Moving from product to customer: can rail learn from Gafam?
20/06/2021 – Moving from a « product » policy to a « customer » policy is a real challenge for rail. The weight of assets (trains-infrastructure) and cultural habits still largely shape rail policy, but there are, however, some reasons for hope.
---
Doubling rail freight: a very ambitious goal
13/06/2021 – There is little debate around the importance to move freight from road to rail. This shift is a key strategy for contributing to the European Green Deal's goal of decreasing freight's CO2 emissions. Europe has set a goal to increase the sector's market share to 30% by 2030.
---
Thalys: 25 years old and a future to consolidate
06/06/2021 – Since the 1980s, a project for an international high-speed train had been in the making. In October 1987, a political decision in Brussels was made to build a high-speed network between France and northern Europe, including the Netherlands, Germany and the UK. Now Thalys have 25 years old.
---
Happy birthday, InterCity Express
30/05/2021 – 10 years after the launch of the first high-speed train in France, Germany launched its own high-speed train called « InterCity Express » (ICE). This is an opportunity to look back at the German concept, which differs from the French options. The arrival of the ICE has allowed Deutsche Bahn – and Siemens -, to become one of the world's leading high-speed railways.
---
End of franchises and a new era for British railways
05/24/2021 – A new public sector body named Great British Railways as part of railway reforms will own and manage rail infrastructure, issue contracts to private firms to run trains, set most fares and timetables, and sell tickets. xxxxxxxxxxxxxxxxxxxxxxxxxxxxxxxxxxxxxxx xxxx
---
Rail freight corridors: what has been achieved so far?
05/16/2021 – For almost 30 years, the European Commission has launched various initiatives to boost rail freight transport, which has been lagging behind forever. These include the establishment of European corridors where investment and digitalisation are concentrated . What lessons can be learned so far?
---
D-Takt: the great challenge of the clockface timetable 2/2
05/09/2021 – A train every half hour from city to city and from village to village. Convenient transfers without long waiting times, even in the countryside. Riding a train anywhere in the country would be as easy as riding the S-Bahn in the cities today. This second part will detail the impact of the clockface timetable service on journey times between the major German cities and the place reserved for new entrants.
---
D-Takt: the great challenge of the clockface timetable 1/2
05/02/2021 – A train every half hour from city to city and from village to village. Convenient transfers without long waiting times, even in the countryside. Riding a train anywhere in the country would be as easy as riding the S-Bahn in the cities today. It is the Deutschlandtakt, the german's clockface timetable.
---
Intermodal: the increasing importance of P400
04/25/2021 – Intermodal trains made up half of the EU rail freight traffic in 2019. This means that special attention must be paid to this mode of transport, which combines rail for the main part of the journey and the P400 loading gauge.
---
The Trans-Europ-Express explained for Millennials
04/18/2021 – This has been the big buzz in recent months since the German transport minister presented his TEE 2.0 concept in 2020, which includes night trains and a host of other things. But what was really the TEE? xxxxxxxxxxxxxxxxxxxxxxxxxxxxxxxxxxxxxxx xxxx
---
Train, hydrogen and the Gartner's Hype Cycle
04/11/2021 – Since 2018, hydrogen trains are in commercial operation in Germany and are being tested in the Netherlands, France and the UK. They are marketed as 'green' because the only emission they produce in operation is steam. No dirty pollution in our cities and in stations. This is exactly what our politicians were looking for to respond to the great climate movement of the moment.
---
What have you done with the railways in recent decades?
04/05/2021 – « The market share of rail has not increased despite liberalization, » said the Portuguese minister. Why? This is explained in this article. xxxxxxxxxxxxxxxxxxxxxxxxxxxxxxxxxxxxxxx xxxx
---
FRMCS, a key for ERTMS and rail digitalisation
03/29/2021 – GSM-R has become obsolete and is no longer the future of railway data transmission. FRMCS will have to replace it, taking into account the latest global data transmission standards.
---
A call for a strong and unified railway
03/22/2021 – Rail is an important transport tool in all European countries. But it remains a very « national » thing compared to aviation or the car. There are two areas where it is imperative to make a qualitative leap
---
New cargo tram test in Karlsruhe
03/15/2021 – Urban logistics is a very popular topic and is the subject of various studies. Here is a new project, again in Germany, this time concerning a cargo tram-train in Karlsruhe. xxxxxxxxxxxxxxxxxxxxxxxxxxxxxxxxxxxxxx xxxxxxxxxxxxxxxx
---
The productive use of rail travel: what ask customers?
03/08/2021 – How can we make the rail journey more timely? There is still a lot of work to be done, but rail has some arguments to achieve this. xxxxxxxxxxxxxxxxxxxxxxxxxxxxxxxxxxxxxxx xxxx
---
How rail is bringing fast service parcels back on track
03/01/2021 – The parcels have long since deserted the trains. There is a reason for this. But it is sometimes said the postman is ringing always two time. There are today some example of the come-back of parcels in trains.
---
How Alstom wants to force mainline competition in Germany
02/22/2021 – DB has very little competition in the mainline segment and mainly opts for the same supplier. However, a manufacturer would like to change this in order to shake up the homeland of Siemens.
---
Trenitalia, a company that looks at Europe and the world
02/15/2021 – For most of us, Trenitalia is rather unknown and very few people know about the internationalisation of this Italian state operator. The opportunity for a short overview
---
Which future for hydrogen-propelled trains?
02/08/2021 – Can hydrogen trains make it possible to avoid railway electrification? It all depends, and many questions remain to be answered. A brief overview
---
Datas and mobile app: a new weapon to dominate
02/01/2021 – How mobile app are becoming a weapon for one company to dominate rail transport. The question is whether this is how there will be a modal shift. xxxxxxxxxxxxxxxxxxxxxxxxxxxxxxxxxxxxxxx xxxx
---
Seaports: a potential that rail must make better use of
01/25/2021 – Rail has been serving European ports for a long time, but it does not yet have a very high market share. This article shows different ways of boosting rail flows to these important industrial areas
---
How the night train could be an asset for the railways
01/18/2021 – Sometimes a crisis can become an opportunity. This is what happened with the famous ocean liners, the passengers ships from the 1900s to the 1960s. The analogy with the night train is tempting. The night train can become a transport of the future if it is operated with a renewed business model.
---
What has the liberalization of the european railways brought?
01/11/2021 – The liberalisation of the railways is still something that is poorly explained, leading to various slogans and beliefs. Here we try to look around the issue
---
2021 The European Year Of Rail
01/04/2021 – Europe has decided it: 2021 has been proclaimed the European Year of Rail. This is an opportunity for this little-known sector to make itself known and to show how it can participate in the climate transition
---
The railways after covid: between challenges and opportunities
12/28/2020 – The year 2020 is coming to an end with an unexpected upheaval. The society is changing and the train will have to change too, to adapt to this new world.
---
Europe calls for zero-emission transport by 2050. An opportunity for railways
12/14/2020 – Europe presents its mobility strategy through ten measures, five of which concern the rail sector.xxxxxxxxxxxxxxxxxxxxxxxxxxxxxxxxxx xxxxxxxxxxxxxxxxxxxxxx xxxxxxxxxxxx xxxxxxxxxxxxx
---
Japan: integrated railways but a contrasting railway policy
12/07/2020 – We know little about Japan and its railway policy, which is often the subject of various fantasies. Contrary to European countries, there is not a single national railway but dozens of integrated railways at local and regional level. Some make many money while others suffer from the depopulation of rural areas and an ageing population.
---
Rebirth of Maglev for urban transports
11/30/2020 – It was thought that Europe was no longer interested in this technology, but one entrepreneur still believes in it. The German company Max Bögl has designed a Maglev for urban use in Asia.xxxxxxxxxxxxxxxxxxxxxxxxxxxxxxxxxx xxxxxxxxxxxxx xxxxxxxxxxxxxxxx xxxxxxxxxxxxx
---
High speed train remains still necessary for modal shift
11/23/2020 – Modal shift does not mean the slow train but the train at the front of the stage. For this, high-speed rail is still largely necessary for Green Deal and to save a maximum of CO2
---
Sustainable railways mean infrastructure works !
11/16/2020 – 2021 has been designated European Year of Rail. This means not only modern trains but also good railway infrastructures. Some people believe that this is not always necessary. Really? xxxxxxxxxxxxxxxxxxxxxxxxxxxxxxxxxxxxxxx xxxx xxxxxxxxxxxx xxxxxxxxxxx
---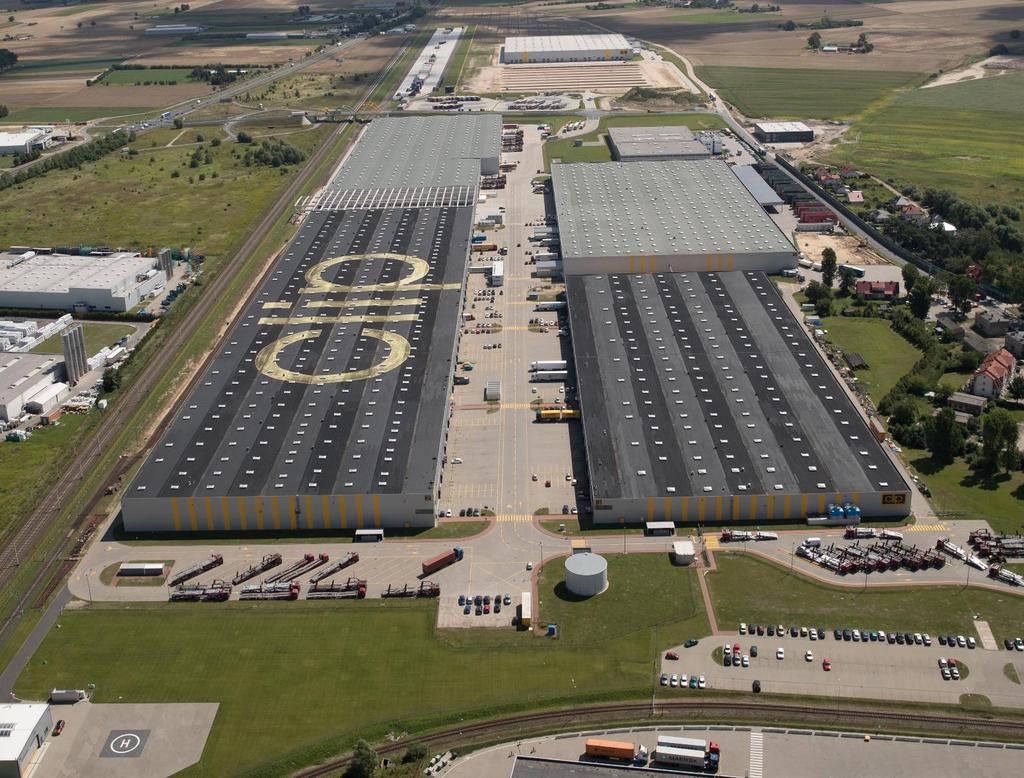 How railways can be reconnected with logistics
11/09/2020 – Sometimes there are small phrases that deserve to be meditated on, rather than going through whole seminars of theoretical background and conventional talks. Let's get straight to the point. Is logistics really a science designed for railway practice? The answer can hurt…
---
Want to save the environment? Then you should stop traveling !
11/02/2020 – Why a climate lockdown and the local economy can put the train at risk? If there is no more travel, there are no more trains. If the economy is local, there are no more freight trains
---
A pool of vehicles could facilitate access for operators of pulled trains
10/26/2020 – One of the problems facing new entrants is the acquisition of rolling stock. Leasing formulas exist for traction equipment, but less so for pulled equipment. This can be an obstacle, especially for night trains.
---
How the modular freight wagon is the future of rail freight
10/19/2020 – Freight wagons have the particularity of responding to a specific industrial sector, such as chemicals or wheat. But the negative side of this specialization is that it leads to mono-use which causes empty returns. The modular wagon avoids this.
---
Infrastructure managers should made themselves the railway timetable
10/16/2020 – The timetable, which is part of the very base of the railway, has become a crucial marketing issue for operators. But isn't it rather the task of infrastructure managers?
---
Railways: making progress with the existence of other transports
10/12/2020 – The modal shift to rail will not be promoted by prohibiting other transport modes from progressing, but by meeting the demands of users, whether citizens or industrialists.
---
Reconnecting cross-border railway services
10/05/2020 – It isn't new: borders are not only used to delimit a territory, but above all to circumscribe a social policy and the societal habits of a nation. It is this reality that makes the viability of cross-border rail services so difficult. Usually people don't understand why there are so many differences from one country to another. But it is not very difficult to explain.
---
How real estate can financing railways?
09/28/2020 – The railway is a sector that brings very little return. Other adjacent areas could bring in additional income, but not by selling frenetically. Explanations.
---
Is automatic coupling on freight wagon will become reality?
09/07/2020 – Europe is finally testing an automatic coupling for its freight trains. But now with digital attributes. This coupling will make it possible to operate « intelligent trains »
---
Crossing the Alps: for Switzerland, the job is done!
08/31/2020 – The opening of the Ceneri Tunnel on Friday, 4 September marks the end of the major works of Alpine crossings in Switzerland. Mission accomplished for this country, which is not a member of the European Union xxxxxxxxxxxxxxx xxxxxxxxxxxxxxxxxxx xxxxxxx xxxxxxxx xxxxxxx xxxxxxxxxxxxxxxxxxxxxxxxxxxxxx xxxxx xxxxxxxxxxxxxx xxxxxxxxxxx
---
How satellites and artificial intelligence monitor vegetation near tracks
08/24/2020 – The technology to understand vegetation may seem incongruous, but it can help to save costs on a railway network. This makes it possible to anticipate problems that could disrupt the network.
---