Yesterday…(photo Getty Image)
The parcels have long since deserted the trains. There is a reason for this. But it is sometimes said the postman is ringing always two time. It seems that it's the case…
In the past, the railway was so dominant that it had to take care of a lot of things. Not only passengers, but also goods, post and parcels. All the railways in Europe had special wagons for each sector. For a long time, the post office had its own wagons or special compartments in certain trains. The same was true later, when thousands of small parcels were exchanged across the country, under the name « parcel ». Railway parcels (as opposed to parcels being carried on behalf of the General Post Office) were a special high value category of sundries traffic, The volume of this traffic was sufficient for it to be carried separately from the main railway goods traffic either in the compartment of passenger trains or in special trains of parcels vans, mainly bogie stock.
Tour & Taxis, Brussels…(photo SNCB)
The railway companies operated dedicated fleets of road vans to collect and deliver parcels although at small country stations it was usual for the customer to deliver to, or collect from, the station themselves. Thus was born Red Star Parcels in the United Kingdom, the Sernam in France or SNCB Colis in Belgium (before ABX).
The Sernam (photo CAV SNCF)
Last miles in the 70's… (photo SNCB)
This special parcel service was also a task for the heads of small stations. Moreover, the same counter also made it possible to deposit – or remove – the luggage that was sent in advance, at the time where travel took on a completely different thing than today…
But times changed. The liberalisation of postal and courier services, which began in the early 1990s in Finland, Sweden and New Zealand, had accelerated sharply in the early 2000s on a global scale, with, for example, the adoption of the three postal directives by the European Parliament in Europe. With the disappearance of intra-European administrative borders in January 1993, the concentration of industrial and commercial enterprises and the relocation of production units, the main challenge of the 1990s and 2000s was the setting up by different actors of a network covering the different member countries of the Union within a delivery times of between 24 and 72 hours. In many cases, these deadlines were impossible to meet without the massive use of cargo aircraft. In 1990's, aviation was also a sector that was in the process of being liberalised. Parcels and aircraft then converged to form a single distribution system. It was becoming clear that the impact of this liberalisation on the railways was quite simply the complete disappearance of the parcel sector. For many reasons related to the reactivity and work organisation required by parcels delivered the day after or two days after their order. But also, for reasons of financial capacity when it was necessary to buy and build giant automated warehouses without having to go through the political stages.
(photo DB Schenker)
So, emerged very large integrators such as Fedex, UPS or DHL, to name only the major ones, armed with hundreds of planes and thousands of specialised vans. Those of UPS even have their own specific model. No state railway company could respond in the face of such a reorganisation. At the same time, the Post Office, capitalising on the huge interest generated by this new business, was also leaving the railways and setting up new sorting centres along the motorways rather than next to the railway stations, where there was in any case no room for expansion. Moreover, it can be said that the Post Office has fared better in the parcels sector than its former rail ally, thanks to his experience in automated sorting and distribution.
(photo Getty Image)
This is how a new industry was born, which was completely forgotten by the railway sector. Today, the global parcels market was almost US$430bn in 2019, up from just under US$380bn in 2018. In Europe, Germany remains the largest market with Italy and the UK having been the fastest-growing of the main countries (8.5% and 7.1% respectively).
Liège airport (photo Getty Image)
Liège airport (photo Getty Image)
There were some attempts about the possibility of rail returning to the parcel market. In 2008, the EuroCarex project attempted to create a night freight TGV, which was to link freight airports such as Roissy to Liège or Lyon. After a trial run in 2012 between Lyon and London, the project never took off and today remains a brochure sitting on the shelf collecting dust.
However, in recent years, some companies have been are exploring innovative ways to bring back light goods and parcels traffic to the railways. Some projects have moved on to concrete implementation.
In 2011, Jeff Screeton decided it was time to reboot Red Star, the former parcels-on-passenger-train network successfully operated by British Rail until privatisation. He founded Intercity Railfreight (ICRF), a company which uses stations as cross-dock facilities for a large variety of consignment types and sizes offering customers a service that is fast, frequent, reliable, secure and cheaper than the road equivalent. These are not special trains, but ordinary passenger trains used to transport parcels. The first and last kilometres are carried out with virtually zero-carbon transport solutions, sometimes using cargo bicycles. ICRF now has access to over 100 daily rail services across the East Midlands, Great Western and CrossCountry franchise networks, providing fast and frequent services between city centers, across an area reaching from Aberdeen to London and Penzance – covering a number of traditionally difficult parts of the country for road-based couriers to reach.
Nottingham (photo InterCity RailFreight)
'Today we have premium seafood on same day rush delivery from Cornwall to restaurants in London. Our vision is local courier to train, the train bit is 90mph, then local courier to client. Add visibility, we can track trains 24/7. We have a real time notice board of where the train is' explains Jeff Screeton. InterCity RailFreight has developed its own specialised bio-secure transport system, Medi FastTrack. To date, their focus has been on the speed, reliability and environmental advantages of using rail to move time-sensitive biological samples.
This initiative is rather similar to others in Europe, such as Perceval in France, which offers the transport of parcels limited to 30 kg through its « Colis Express TGV » network covering, following their website, 38 destinations in France, 140 stations in Germany and others elsewhere.
However, the aim is rather to take over larger volumes from the logistics sector with dedicated trains. There are a few examples.
(photo Mercitalia)
On 2018 November 7, FS Italiane Group's launched innovative high-speed rail freight service, under the name Mercitalia Fast. The train runs at speeds of up to 300 km/h. It is the world's first high-speed rail transport service for goods. The goods travel on board a high-speed train which has a load capacity equivalent to 18 tractor-trailers by using of rolling containers will make loading and unloading operations quick, efficient and safe. The Mercitalia Fast service was designed to meet the needs of customers such as express couriers, logistics operators, producers, distributors and real estate developers. The train connects the Mercitalia Terminal of Maddaloni-Marcianise (Caserta), the logistic gateway to Southern Italy, with the Bologna Interport, one of the most important logistics hubs in Northern Italy using the Italian high speed/high capacity network, every day, in 3 hours and 30 minutes. The service allows to lighten traffic on the main Italian motorway (Autostrada A1) by about 9,000 trucks annually, reducing carbon dioxide emissions in the atmosphere by 80%. In the future, the company plans to extend Mercitalia Fast services to other terminals located in the main Italian cities serviced by the high-speed network.
>>> To read: Fast Mercitalia, parcels at 250km/h
(photo Mercitalia)
This year, it is once again in Great Britain that company will be launched a new service. Carrier Rail Operations Group has unveiled its Orion Logistics start-up operation, primed to launch trials in 2021 with old Class 319 Thameslink trains converted into cargo train, retrofitted with diesel engines, to link the London Gateway port complex with central London.
>>> To read (in french): Un nouveau service petits colis par rail en Grande-Bretagne
(photo Orion)
Another new entrant, Varamis Rail, is targeting the East Coast Main Line corridor with converted electric passenger trains. The business model depends of dedicated trains, but coupled with passengers trains and running in tandem with passenger paths, which allows to share rail tolls. Like Orion or InterCity RailFreight, Varamis Rail want to use passenger platform as part of his strategy. We are still a long way from the volumes of DHL or Fedex, but in the end, is it necessary to fight against such well-established giants? The above examples show that light rail freight has a card to play in specific segments, such as medical freight. The advantage of rail is that there are far more railway stations than airports. In addition, we know that in every city, whether medium or large, there are always restaurants and at least one hospital or medical centre to be served quickly. We could extend the system to the pharmacy sector and then to other sectors. Maybe one day, Amazon might be interested! A niche to be encouraged and grown to get parcels back on track…
Share this:

>>> Others news here
Suscribe by mail to connect with railway information

Other articles: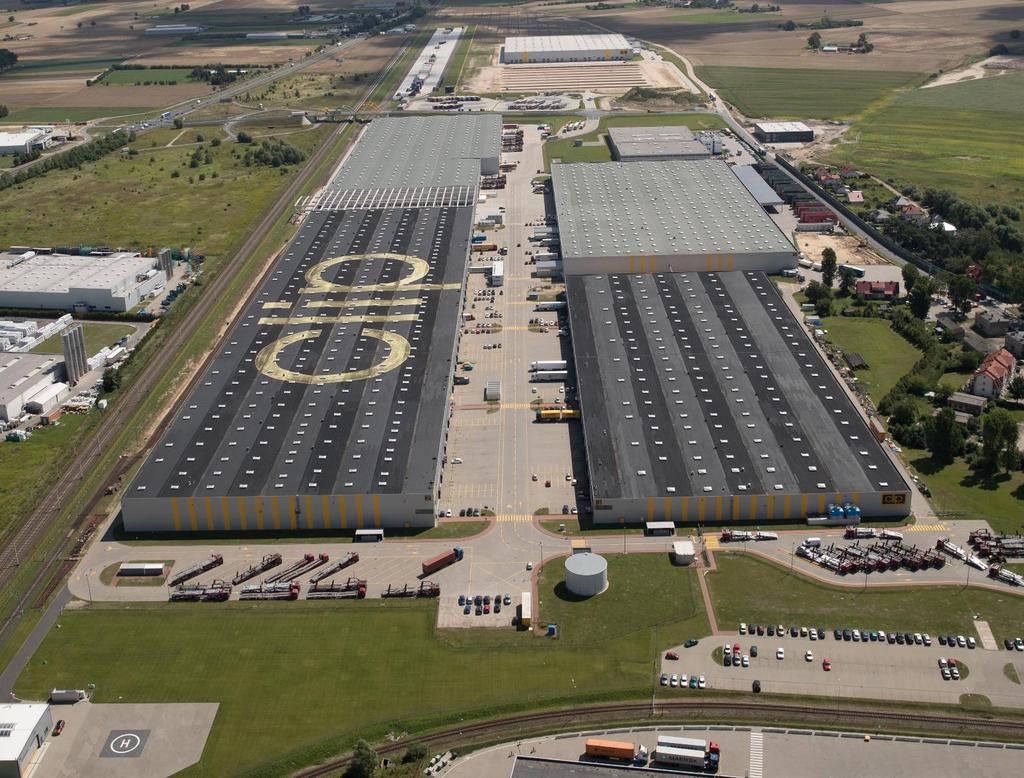 How railways can be reconnected with logistics
11/09/2020 – How can rail increase its market share? By more focus on the logistics industry
---
Fast Mercitalia: parcels at 250km/h
11/07/2018 – Today is the inauguration of the Mercitalia Fast train, a fast train that takes small parcels at 250 km / h between Naples and Bologna.
---
Freight in Europe : are the right questions asked?
08/19/2018 – David Briginshaw, senior columnist for the International Railway Journal, signs a pessimistic editorial in the August issue. He's not wrong. Entitled « Time is not on the side of Europeans freight operators » , this column is a reporting of the June Conference in Genoa. What did we learn at this high mass ?
---