13/06/2021 – By Frédéric de Kemmeter – Railway signalling
Suscribe my blog
There is little debate around the importance to move freight from road to rail. This shift is a key strategy for contributing to the European Green Deal's goal of decreasing freight's CO2 emissions. Too many goods still travel by road and, as Switzerland has shown, despite its good will, no law can limit road traffic with quantified objectives, unless we return to the quota system of the 1960s and 1970s. However, this solution would be tantamount to anaesthetizing the economic fabric, whose logistical flows are now very largely internationalized, or even globalized. So what can rail do?
Rail currently accounts for 16.5% of all freight transported across the continent, while consuming only 2% of the energy used by transport. Europe has set a goal to increase the sector's market share to 30% by 2030. During an online webinar on November 2020, a number of diagnoses have been made, including the following: "You have to realise that your obvious clients – the steel industry, the chemical industry, and so on – are already using rail," explained the secretary general of the European Shippers' Council, Mr Godfried Smit. He put his finger on one of the problems to really operate the modal shift: to find customers who never take the train. Two solutions are emerging: the fans of the future who imagine that technology and digitalisation will solve all rail problems. Then there are the pragmatists who realise that other dimensions need to be included in order to achieve a significant modal shift. In reality, we can expect a mixture of both.
It is clear that technology and digitization will help rail freight. The webinar listed the following five themes: ERTMS, Automatic Train Operation (ATO), Digital Automatic Couplings (DAC), Digital Platforms and Digital Capacity Management. All these topics are currently the subject of in-depth studies, and some are even in the testing phase, such as the automatic coupling. Shift2Rail (S2R), a consortium led by DB, Rail Freight Forward members and seven industry associations signed a Memorandum of Understanding (MoU) in September, expressing their support for the implementation of DAC on all European freight trains by 2030. With DAC, freight wagons and their power, data and compressed air lines are coupled together automatically, removing the need for heavy physical work associated with manual coupling.
This coupling, both technological and mechanical, provides another major advantage, linked to ERTMS: the integrity of the train. The detection of a loss of wagon is indeed a capital point. After a loss of integrity, it is highly necessary to inform the driver, who can take appropriate measures according to operational procedures defined. The information then could be displayed to the driver via the DMI (Driving Machine Interface), however this implies a change in the current ETCS specifications. This shows that it is necessary to have an overview when we want to digitize rail freight.
In the same way, improvements are expected in the single wagon load sector, which remains a black spot in rail freight transport. At present, the encoding of wagons, their characteristics and their routes are still carried out manually, which means wasted time and transcription errors. Attempts are being made to improve the processes, but the solutions are still far from being universally available. RailCube, for example, is a simple and integrated mobile phone app is meant for personnel on the ground. The app is multilingual, multi-IM, multi-referential, and is already compatible with the interoperability standards for data exchange between systems respecting UIC standards (TAF/TAP TSI). Capable of interfacing with existing it tools and third-party systems, within the app the preference is simplicity rather than "fully automatic". It offers a balance between task automation and human intervention, with flexibility and freedom.
On the other hand, there is also the automatic sorting of wagons. DB Cargo is turning the marshalling yard Munich-Nord into Germany's first digital marshalling yard. Freight cars go through a camera bridge, which take pictures of the car from all sides. DB Cargo has developed algorithms together with the University of Wuppertal, Hochschule Fresenius and DB's AI experts, which automatically detect damage and report it. This technology has the added advantage that it can inspect freight cars from above.
At Kijfhoek marshalling yard in the Netherlands, Siemens Mobility has won a €110 million contract to supply a fully automated system called Trackguard Cargo MSR32, which is a system that takes care of fully automatic route definition for all wagons groups between the hump and the marshalling yard tracks. This requires knowledge of the location and movements of all wagons in the sorting area. All wagon movements are tracked using wheel detectors. The routing control microcomputer can also be used to define manoeuvre routes. The number and layout of manoeuvre routes are freely configurable.
All these digital solutions may not win customers, but above all they will improve the reliability of rail freight, which is the major complaint often voiced by non-rail users.
The other aspect that will encourage modal shift is perhaps even more important: to meet customers' logistics flows. We have already talking about.
>>> To read: How railways can be reconnected with logistics
The train is still finding it difficult to integrate logistical flows, which are nevertheless the basis of our economy and for the daily supply of our shops. In Germany, according to the Federal Statistical Office, 72% of all parcels, pallets and containers now travel on German motorways and country roads (before pandemic). The potential is therefore immense. In Switzerland, the attempt to reduce traffic to a maximum of 650,000 HGVs on the Gotthard route by 2018 has failed, despite the very good market share of rail on this axis. This shows how difficult it is to change logistics flows that rely on the flexibility of road transport.
Can digital technology turn the tide? Not completely. Beyond apps and all possible forms of tracking, rail must improve its reliability and meet its deadlines. However, delays are not always the fault of the carriers, but sometimes also by the tendency of signal boxes to systematically put freight trains on the wayside. This is due to traffic priorities imposed by punctuality indices negotiated between passenger train operators and their governments, which leave no room for rail freight and 'random' traffic. It is therefore clear that, beyond infrastructure works and digital solutions, the entire framework of traffic management needs to be reviewed in order to improve things. This requires negotiations at all levels.
Doubling the market share of rail freight is therefore a very ambitious goal, not only in terms of resources but above all in the need to tackle the entire sector. There is a lot of work to be done…
>>> Others news here
Suscribe by mail to connect with railway information
Other related articles:
Intermodal: the increasing importance of P400
04/25/2021 – Intermodal trains made up half of the EU rail freight traffic in 2019. This means that special attention must be paid to this mode of transport, which combines rail for the main part of the journey and the P400 loading gauge.
---
Seaports: a potential that rail must make better use of
01/25/2021 – Rail has been serving European ports for a long time, but it does not yet have a very high market share. This article shows different ways of boosting rail flows to these important industrial areas
---
Sustainable railways mean infrastructure works !
11/16/2020 – 2021 has been designated European Year of Rail. This means not only modern trains but also good railway infrastructures. Some people believe that this is not always necessary. Really? xxxxxxxxxxxxxxxxxxxxxxxxxxxxxxxxxxxxxxx xxxx
---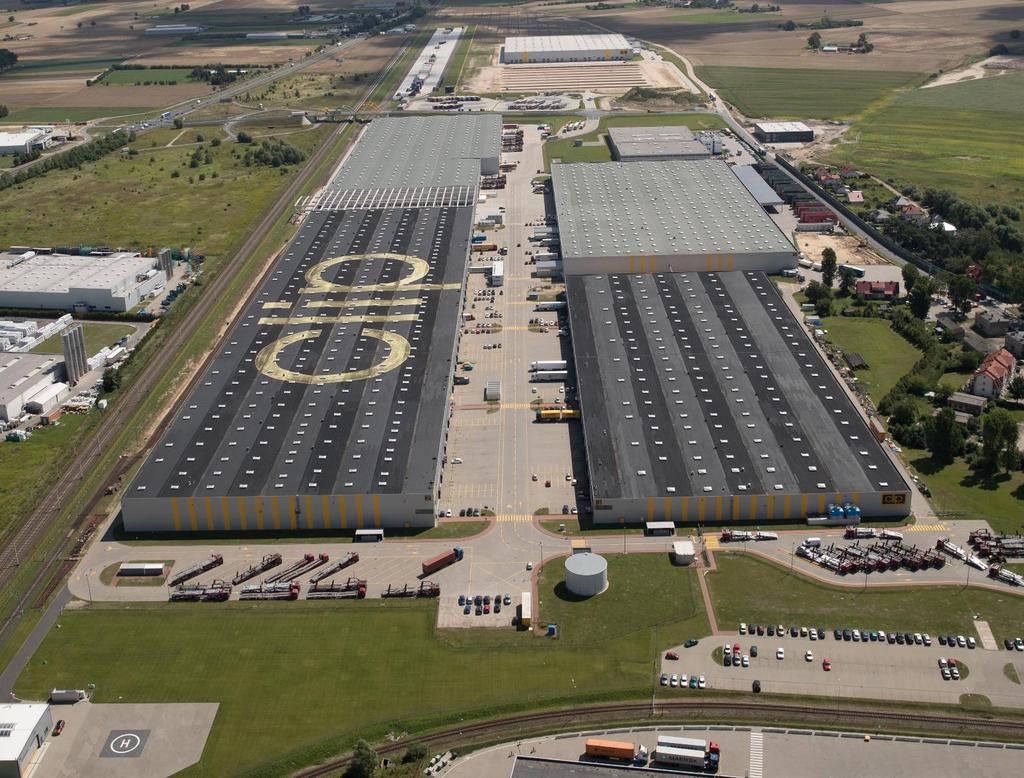 How railways can be reconnected with logistics
11/09/2020 – Sometimes there are small phrases that deserve to be meditated on, rather than going through whole seminars of theoretical background and conventional talks. Let's get straight to the point. Is logistics really a science designed for railway practice? The answer can hurt…
---
How the modular freight wagon is the future of rail freight
10/19/2020 – Freight wagons have the particularity of responding to a specific industrial sector, such as chemicals or wheat. But the negative side of this specialization is that it leads to mono-use which causes empty returns. The modular wagon avoids this.
---